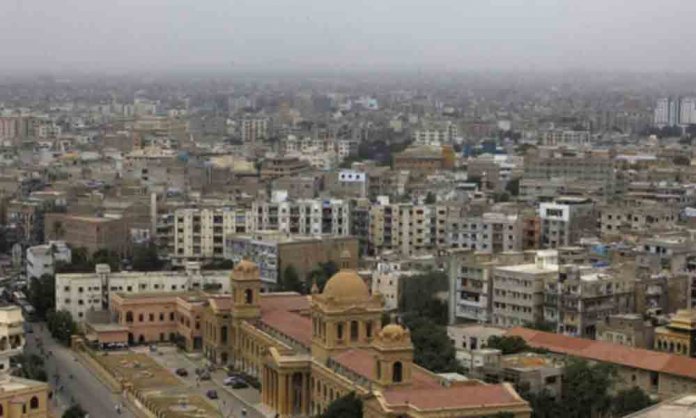 The metropolis city of Karachi has been ranked as the sixth cheapest city in the world to live in, according to the Economist Intelligence Unit survey.
The Economist Intelligence Unit survey compared more than 400 individual prices across 160 products and services in 133 cities.
These include food, drink, clothing, household supplies, and personal care items, home rents, transport, utility bills, private schools, domestic help, and recreational costs.
A BBC report citing a survey conducted by the Economist Intelligence Unit revealed that Karachi is the sixth, least expensive city in the world beating Indian capital of New Delhi which lies on number eight,@KashafSyed3819@ManoPagli@famazara @GhziB @mona_qau @OfficialDGISPR pic.twitter.com/LEB8pvwPQ1

— Salmanqaiser (@salmanqaiser5) March 20, 2019
Three Indian cities have also made it to the top ten least expensive cities in the world, with New Delhi at number 8.
Caracas, Venezuela remained at the first spot among the top ten cheapest cities, followed by Damascus, Syria and Tashkent, Uzbekistan at number 2 and 3 respectively.
On the other hand, Paris ranked first among the world's most expensive cities (it was the second-most-expensive city last year), alongside Hong Kong and Singapore according to this survey.
This is the first time in the 30-year history of the annual Economist Unit survey that three cities have shared the first position.
According to BBC, the Economist Intelligence Unit noted that costs in the cheapest cities were low by western standards, partly because low wages limiting household spending are the norm there.
The report said that the impact of political or economic disruption, citing crisis-hit Caracas in Venezuela and war effects in Syria is the reason why a "growing number of locations" are becoming cheaper.
There is a considerable element of risk in some of the world's cheapest cities.

Put simply, cheaper cities also tend to be less liveable.
Alongside Karachi, Nigerian city Lagos also ranked sixth among the top ten cheapest cities in the world.
Top 10 Cheapest Cities in the World:
1. Caracas (Venezuela)
2. Damascus (Syria)
3. Tashkent (Uzbekistan)
4. Almaty (Kazakhstan)
5. Bangalore (India)
6. Karachi (Pakistan)
6. Lagos (Nigeria)
7. Buenos Aires (Argentina)
7. Chennai (India)
8. New Delhi (India)
Top 10 Most Expensive Cities in the World 
Singapore (Singapore)
Paris (France)
Hong Kong (China)
Zurich (Switzerland)
Geneva (Switzerland)
Osaka (Japan)
Seoul (South Korea)
Copenhagen (Denmark)
New York (US)
Tel Aviv (Israel)
Los Angeles (US)
Have something to add to the story? Share it with us in the comments below!
Stay tuned to Brandsynario for more updates and news!
100 Most Beautiful Faces of 2019: 4 Pakistani Stars Nominated