Kanye West is usually found in every other controversy making him more controversial than any other celeb. The rapper-cum-businessman has found himself in heaps of trouble from time to time.
In the most recent event, Kanye is in trouble for upsetting the global Muslim community after disrespecting Islam.
Tagged at £180, his brand Yeezy (footwear) has a set of trainers which are named after the Islamic angels of judgment and death – Israfil and Asriel.
Reportedly, the Yeezy Boost 350 V2 Israfil is already being stocked by major brand Adidas while the Yeezy Boost 350 V2 Asriel is expected to release next month.
After this blew up on social media, many Muslims around the world called out West and accused him of mocking the religion. Users are also saying that the sports company and singer must make amends.
West's wife Kim Kardashian also faced similar wrath after she named her skin-tight suits 'Kimonos' a term used in the Japanese culture to refer to long and loose traditional Japanese robes worn by Japanese women.
Brands Disrespecting Islam
Kanye West is not the first to hurt the sentiments of the Muslim community. There have been other incidents in the past when brands had to issue public apologies.
Nike
In January 2019, Muslims signed a petition against Nike for disrespecting God's name. The petition asked the brand to pull back their Air Max sneakers as it had the name Allah written in Arabic under the sole.
Saiqa Noreen, the customer who discovered the symbol and the one who started the petition called out the company and termed their action 'disrespectful'.
 EA Sports
UFC lightweight Khabib Nurmagomedov accused EA Sports UFC Game of disrespecting Islam. Nurmagomedov posted on Instagram footage of his avatar from the just-released EA Sports UFC 2 video game.
His avatar in the game, after defeating Bruce Banner casually touches his right hand to his head then his chest, followed by his left shoulder and his right. Being a Muslim, Nurmagomedov called out the makers of the game for allowing his character to depict the Christian cross.
Shein
Chinese brand Shein also found themselves in a tough situation. Shein was found selling Muslim prayer mats (Jai Namaz) religious symbols such as the Holy Kaaba, which is very sacred for Muslims, like rugs.
On the other hand, the Chinese clothing brand was also accused of cultural appropriation as they had been using white models to sell sleepwear that imitated cultural clothing.
In return, the retailer has issued an official statement in which it has offered its most profound apology to the Muslim community and has shared how the brand is willing to take responsibility so that this sort of unintentional mistake doesn't happen again.
Chinese Brand 'Shein' Apologizes For Selling Muslim Prayer Mats As Rugs
Amazon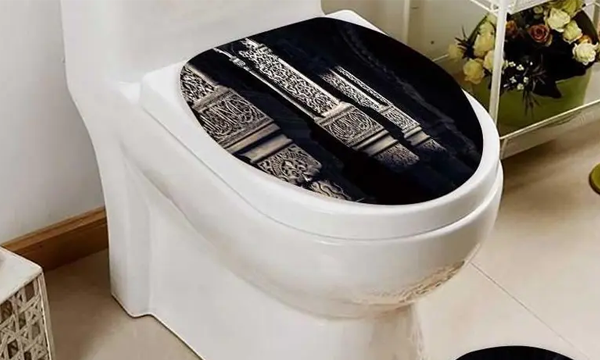 Amazon was spotted selling toilet covers adorned with Islamic iconography. The seats deeply hurt the community and after several complaints were removed. Unfortunately, a number of derogatory products are still available to purchase on the site.
There are countless times religious sentiments have been hurt by brands. With a little more research and cultural diversity at the management level, things could have gone much smoother for everyone.
Stay tuned to Brandsynario.