It is common to make mistakes; we sometimes forget the names of people, swap orders; after all, we are human.
But, there are some mistakes which can cause some to be in hot waters. Chinese brand Shein has currently found themselves in a tough situation.
Shein was found selling Muslim prayer mats (Jai Namaz) religious symbols such as the Holy Kaaba, which is very sacred for Muslims, like rugs.
you have got to be joking. SHEIN really taking prayer mats and reselling it like this? RELIGIOUS PRAYER MATS??????? AS RUGS? pic.twitter.com/faslMQQ4AF

— miki minach (@cxffeinatxd) July 3, 2020
On the other hand, the Chinese clothing brand was also accused of cultural appropriation as they had been using white models to sell sleepwear that imitated cultural clothing.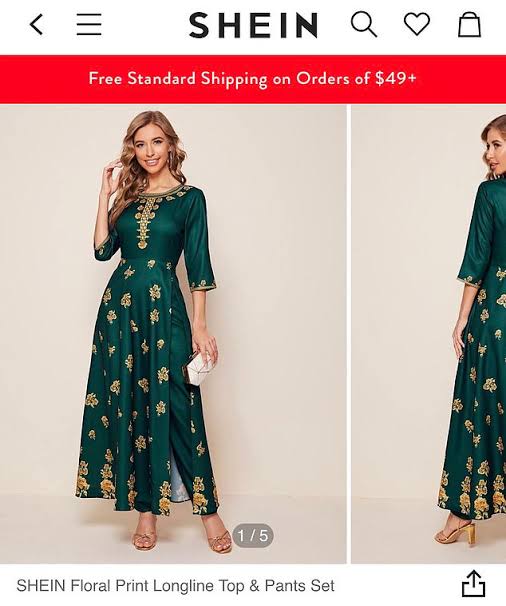 In return, the retailer has issued an official statement in which it has offered its most profound apology to the Muslim community and has shared how the brand is willing to take responsibility so that this sort of unintentional mistake doesn't happen again.
The official statement reads:
As a global brand, we vow to do a much better job in educating ourselves on different cultures, religions, and traditions to ensure our diverse community is respected and honoured," it said.
"We offer our sincerest apology to all whom we have hurt and offended and hope we can earn your forgiveness."
According to the reviews given on the website, it was brought into light that customers who were unaware that these rugs were prayer mats had been using then for more than decor purposes. One review was from a customer who had purchased the carpet for their pet cat.
Unfortunately, this is mot the first time when such a mix-up has happened, especially when religious believes are concerned.
PrettyLittleThing was caught in crossfire last year for using traditional Chinese clothing for their collection. In 2018, H&M was in hot waters for using a young black model to show their hoodie, which read 'coolest monkey in the jungle.'
Even Pakistan's very own Khaadi was under fire for printing the wrong map of Pakistan on their items.
Even top brands such as Gucci, Dolce & Gabbana, and many more have apologized to customers for overlooking mistakes.
We hope that the industry wakes up and realizes that these mistakes will only sink the ship and take preventive measures to keep that from happening.
Which brand do you think has made the worst mistake in the fashion industry?
Share your thoughts with us in the comments below.