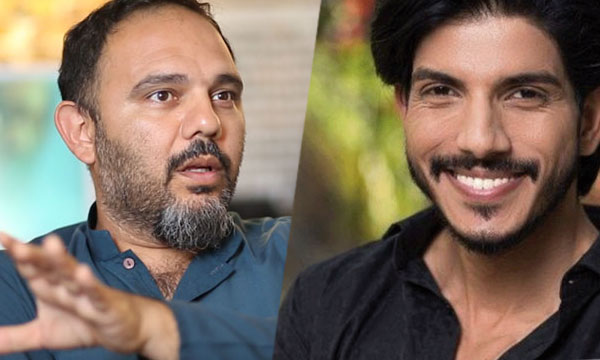 A number of celebrities including Mahira Khan, Hira Mani, Iqra Aziz, Hania Amir, Yasir Hussian and Saba Qamar have started speaking up against Mohsin Abbas Haider for the abuse allegations put on him by his wife, Fatema Sohail.
While both Mohsin and Fatema have conducted press conferences of their own to clarify their side of the story, they have also both sworn on the Holy Quran to make their stories more credible.
The Man Who Brought Mohsin Abbas Haider into the Industry Breaks Silence on the Matter!
Most of the people seem to be supporting and speaking up for Fatema and not for Mohsin.
It is good to see the kind of support she has been receiving from celebrities, social media influencers and government authorities alike. So much so that Dunya TV has fired Mohsin from their channel.
Dunya TV announces disassociation from Mohsin Abbas Haider https://t.co/VLSjJzXyEa pic.twitter.com/dol4rPra2C

— Dunya News (@DunyaNews) July 24, 2019
However, some people have pointed out how many of these celebrities chose to stay silent when Meesha Shafi and Ali Zafar's case was all over the place.
From the saturday night, since Mohsin Abbas Haider's wife has put allegations on him, everyone in the industry seems to be the torch bearer of #StopDomesticViolence
Last yead, when Ali Zafar and Meesha Shafi's case came forward, I remember clearly, (1/4)

— 17 AUGUST (@Its_Hamii) July 23, 2019
Jami Moor, famous Pakistani filmmaker for example, has lashed out at these supporters for being hypocrites.
According to Jami, many of these celebrities were aware of Mohsin and Fatema's situation, yet they did not speak up earlier.
They also did not speak up when Meesha came up with her #MeToo story against Ali Zafar, because they did not want to ruin their position in the industry by opposing a big, influential star like Ali Zafar.
In essence, Jami's point is that most celebrities condemning Mohsin Abbas Haider's abusive inhumane behaviour are only doing it because it is safe and makes for good Pr for them.
When meesha shafi put allegations against Ali zafar Tb kahan thee ap ? Domestic violence wala sirf chote actors k liye use hota hea #Hypocrisy

— Sajid Asad (@sajdbalty) July 22, 2019
What do you think?
Let us know in the comments!
10 Year Old Pakistani Mountain Climber, Selena Sets New World Record!
Stay tuned to Brandsynario for more updates.