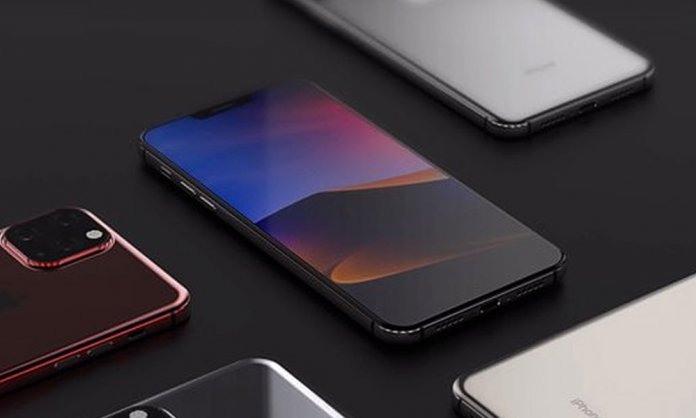 Apple's iPhone 11 might have just been leaked by one of their suppliers, well a major feature sure has!
Apple is known to be secretive about its workings, be it their iPhone, iWatch or any other product.
It appears as though Apple took the hint and it plans to introduce at least one exciting new feature on the upcoming iPhone 11 after sales witnessed a drop in sales last year.
As far as the iPhone 11 rumors are concerned, there is a possibility of an iPhone with a slightly smaller notch at the top of the display, and a redesigned camera cluster around back.
Popular iPhone Apps Exposed for Tracking their Users' Every Move
What has really caught attention and turned heads is its new camera array around back. A key Apple supplier might have just confirmed earlier rumors that we were really hoping was true in regards to the iPhone 11.
Digitimes claims to have inside information from Largan Precision (key supplier of camera lenses for Apple's iPhones and other devices) and according to the reports, Largan is expected to reverse its recent revenue dip by increasing shipments of new triple-lens modules.
Largan Precision, a major supplier of lens modules used in Apple's smartphones, saw fourth-quarter 2018 revenues and operating profits both slip by over 20% mainly due to decreased iPhone sales worldwide, but it remains optimistic about adoption of 3-lens or more modules for flagship smartphone models and will continue expanding its production capacity, –Digitimes reporters Sammi Huang and Adam Hwang wrote
Although the report does not reveal the name of the or any additional information, it was shared that Largan is poised to receive an influx of orders for '3D sensing lenses' and enhanced 3D features have been rumored for the iPhone 11.
On the other hand, Apple, to overcome the loss of sales in Germany, it has decided to 'modify' the iPhone 8, iPhone 8 Plus, iPhone 7 and iPhone 7 Plus. These upgraded models will be on sale in other countries as well.
Reportedly, these models have swapped Intel modems for Qualcomm ones. This move comes after a German court ordered the stop of sales of the iPhone 7 and iPhone 8 due to copyright infringement.
Qualcomm is attempting to use injunctions against our products to try to get Apple to succumb to their extortionist demands…To ensure all iPhone models can again be available to customers in Germany, we have no choice but to stop using Intel chips and ship our phones with Qualcomm chips in Germany – Apple's reply
We have now to see how the modified iPhones perform in the German markets and what other features of the iPhone 11 surface.
Have something to add to the story? Share your thoughts with us in the comments below.
Stay tuned to Brandsynario for more news and updates.