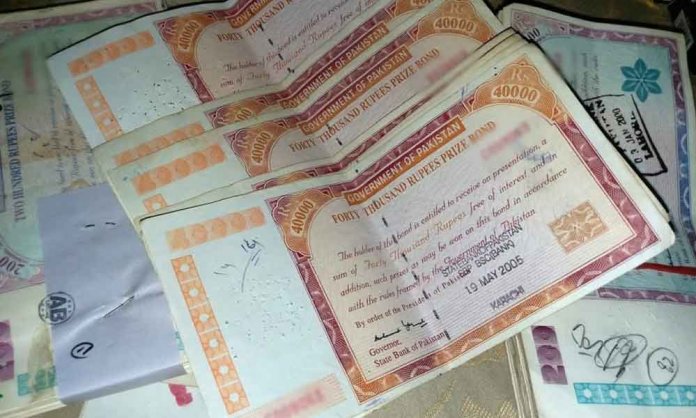 Citizens have been warned by the State Bank of Pakistan (SBP) against agent mafia, who have been reported for charging money for cashing out a prize bond.
According to the central bank's spokesperson, these dealers and cashers are not associated with the State Bank at all, and customers are not supposed to be charged for encashing their prize bonds. The law enforcing agencies must make sure that they take prompt and strict action against these agents, he said.
Prize bond owners can avail cash payments of their bonds through through the State Bank of Pakistan (SBP) Banking Services Corporation and the authorized branches of six commercial banks including the following:
United Bank
MCB Bank
National Bank of Pakistan
Allied Bank
Bank Alfalah
Habib Bank
In order to encash the bonds, their bank accounts must be registered under the bond owner's name, he further clarified.
It was also reported earlier that the State bank had announced to stop the sale and purchase of Rs. 40,000 prize bonds. The last date to cash out your Rs. 40,000 prize bond is March 31, 2020.
Rs. 40,000 bearer bonds can also be converted to Special Saving Certificates (SSC) or Defence Saving Certificates (DSC) through 16 field offices of the SBP Banking Services Corporation, National Savings Centers, and authorized commercial banks.
The rate of return on the SSC and DSC is currently 11.57 percent and 12.47 percent respectively.
Do you currently hold a Rs. 40,000 prize bond in Pakistan? Make sure to cash it out or convert it before March 31st, 2020!
Let us know if you have anything to add to the story.
Stay tuned to Brandsynario for more updates and news.