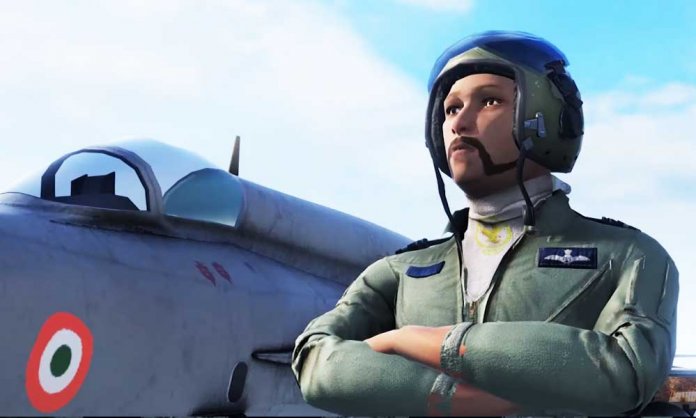 The Indian Air Force has launched a new mobile game which features a character that is an exact virtual 3D lookalike of Indian Wing Commander Abhinandan Varathaman who was captured and released by Pakistan.
The idea behind this game is to influence the youth of the country to join the Air Force. Titled as 'Indian Air Force: A Cut Above' Chief of Air Staff, Air Chief Marshal BS Dhanoa launched a combat-based mobile game in New Delhi on Wednesday.
The mobile game is available on both the Google Play Store and Apple App Store. The game can only be played in single-player mode, for now, multiplayer will be available from October.
"I am an air warrior, proud, dependable and fearless. In every act and deed, I put the honour and security of my motherland, first," the teaser said setting up the storyline for the game.
"I fly deep into enemy territory and strike fear in the hearts of my enemies," it added.
Mahira Khan Set to Represent L'Oréal Paris at Cannes Film Festival!
A senior IAF official said the game has 10 missions,  each mission has further three sub-missions.
The various missions include airstrikes, air-to-air refueling, and humanitarian assistance and disaster relief. Also, career navigator and augmented reality sections are available, which will give a realistic feel of the IAF's assets to the user -Officer 
The Abhinandan lookalike has a gunslinger mustache similar to the real Wing Commander. Varthaman was flying his MiG 21 when he had opened his parachute to save his life from combat with Pakistan AirForce. On the way down, he fell back inside Pakistan's territory and was captured.
As a gesture of goodwill and a peaceful relationship with India, Pakistan had released and returned the pilot back home unharmed.
What is your take on the game?
Stay tuned to Brandsynario for more news and updates.
Nobel Peace Prize for Imran Khan: Prime Minister Breaks Silence