Hira Mani is one of the most prominent actresses of the Pakistani industry at the moment. She's fearless and has a bubbly personality that keeps making fans out of everyone who comes across her. However, fearlessness can often be a bad thing, as it was just now! Mani tried her hand at singing and let's just say she shouldn't have.
What Happened?
Hira Mani was present at a Noori concert and must be jamming to all the singer's amazing songs just like the rest of the visitors. However, for reasons unknown, the actress took the stage and the mic and started her own concert! She started singing Neend Na Aaye whilst standing next to the legendary singer himself and obviously, it was a recipe for disaster. 
Watch the video here!
View this post on Instagram
Read more: Hira Mani's Dancing Video Results In Instagram Fight Among Fans
What Do People Think?
People are more than unhappy with the singer's skills— clearly, she's cut out for acting, not singing! Not only was Hira Mani practically just yelling the lyrics, but she also had no sense of tune. Why must we do that to a song as precious as Neend Na Aye? Netizens kept lamenting at how the show could've become a hit if instead of Hira Mani they had gone on the stage. Have a look at the comments from people: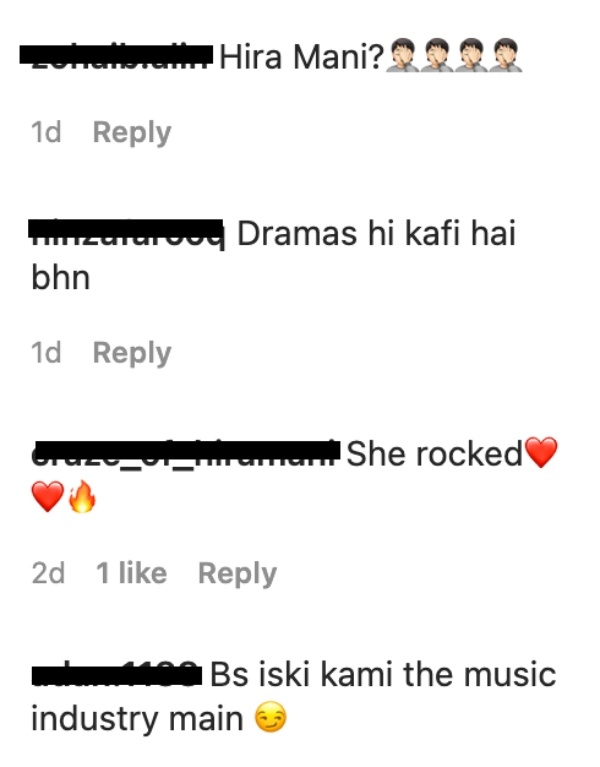 There's more: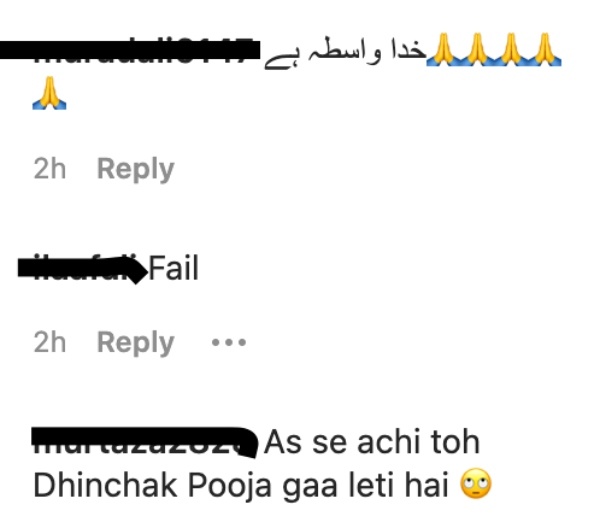 Noori's Concerts
Noori's concerts are another experience altogether. There's nothing like them truly if you're in love with their songs. Songs like Manwa Re and Mere Dost tend to transport you to another world where it's just your childhood memories with friends, a whole lot of happiness, and nothing else. The fervour of the crowd and the passion is something one rarely finds somewhere else.
Hence, it is more than understandable that fans were upset with this intrusion.
Should Hira Mani Be More Careful?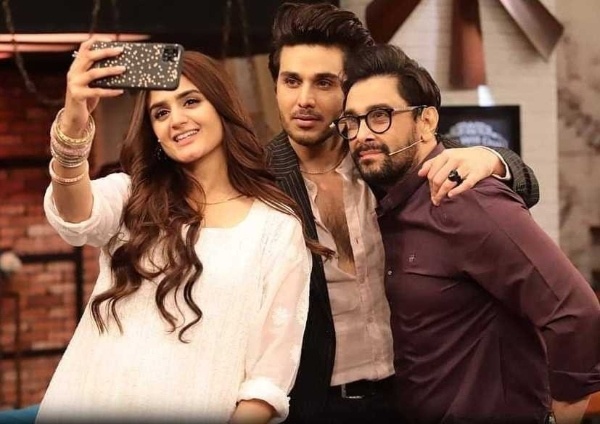 Sure, she has a lot of fans and also granted that she's more famous than many celebrities in the industry. But does that mean she should do everything that comes to mind? It can be taken as a light-hearted moment where Mani just wanted to sing for the fun of it. On the other hand, it can also be taken as a classic case of over-confidence that results in a lot of trolling as many have said.
Read more: Photo Editing Fail? Netizens Quick To Judge Hira Mani's Picture
What do you think this is?
Stay tuned to Brandsynario for the latest news and updates.