Hira Mani is one of those celebrities who takes pride in being who she is. She always has been vocal about her personality and how confident she feels in herself. However, the recent pictures on her social media account state otherwise. As netizens who have a keen eye spotted a few pictures of her, which were photoshopped. Nonetheless, she got some serious remarks about her photoshopping skills.
Hira Mani's Latest Pictures 
Hira Mani posted a picture of herself on Instagram wearing a Zainab Chottani outfit. In her caption, she was all praises for the designer. However, it didn't take long for people to figure out what was wrong with the picture. While her waist looked extremely thin, on a closer look, it showed that everything besides her is bent and is not in composure. A bad case of photoshop, you might say?
Still cannot figure out what is wrong with the picture? Here is a closer look.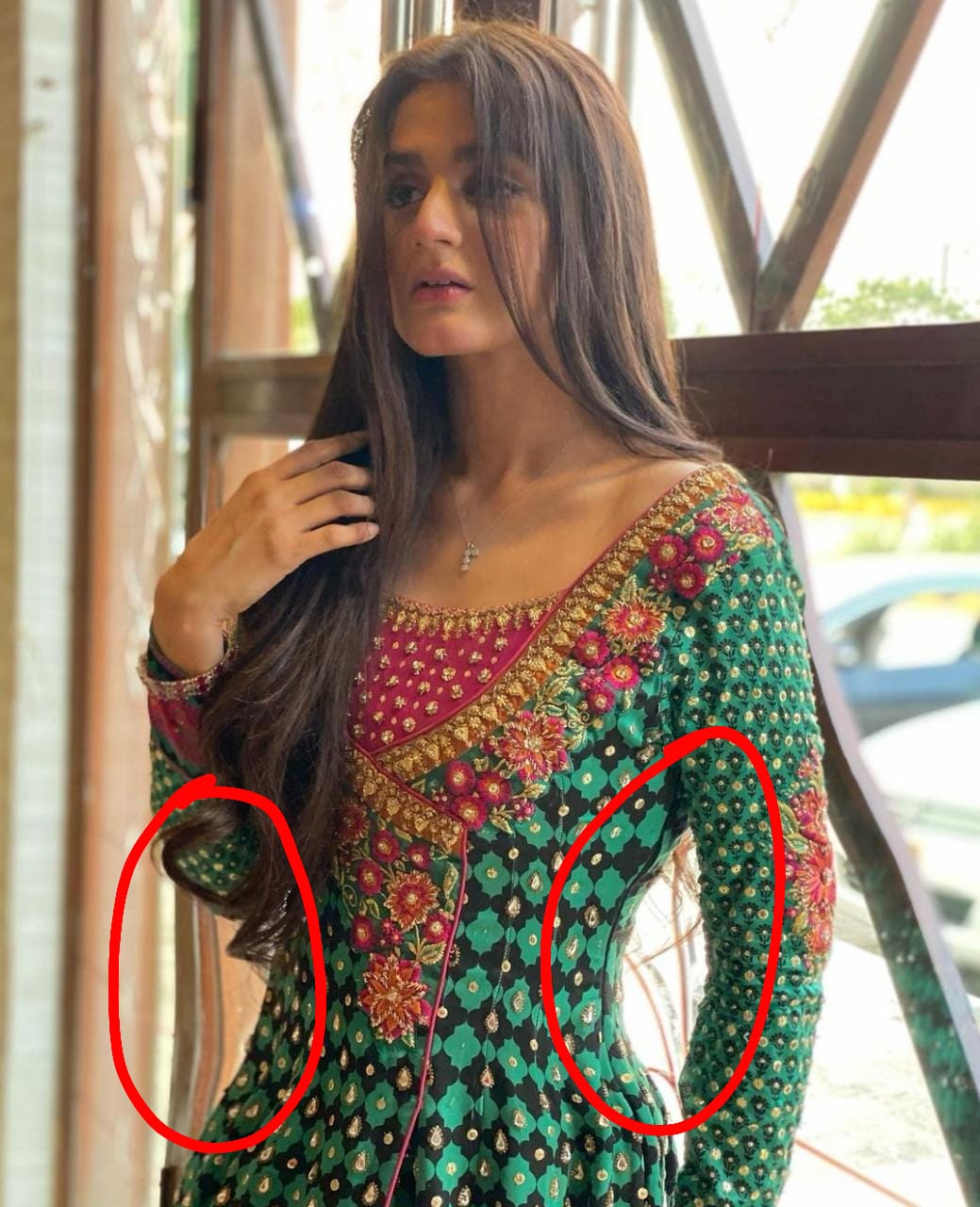 Society's obsession with a slimmer waist and fair complexion is definitely a matter of serious concern. Yet now and then, we come across certain cases of celebrities promoting and doing the same. Being a celebrity comes with a responsibility, and doing the things that are already the root cause of so many problems might seem in bad taste.
Body image issues or a simple measure to look appealing on social media? Resorting to such manipulation makes her part of the problem as such posts propagates insecurities in an average women.
Read More: Hira Mani's 'Moody' Selfies Seem To Have Triggered Hate
Netizens Reacting To The Picture 
Netizens made sure to give their two cents regarding the situation and commented how she needed to take classes to edit her pictures.
"Photoshopped arms to slim them down at the cost of an even bigger, thicker, metal road." One user wrote.
"Wow! How confident and happy she is in herself. " Another wrote.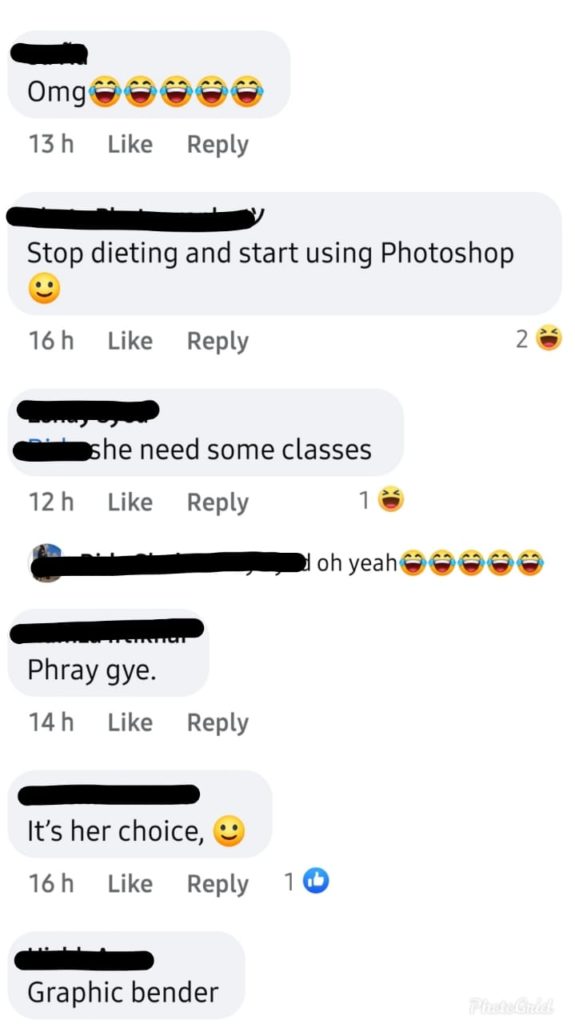 At the same time, some took a dig at her own statement by saying; "Photoshop ko bi smjho, bari pyari cheez ha." (Try to understand photoshop, its beautiful).
Read More: Hira Mani's Dancing Video Results In Instagram Fight Among Fans
Social media pries on people's insecurities merely because of the fact that we want to portray our best selves over there. Despite people trying their best to smash the concept of perfectionism on social media, it seems like we still have a long way to go.
Stay tuned to Brandsynario for the latest news and updates.