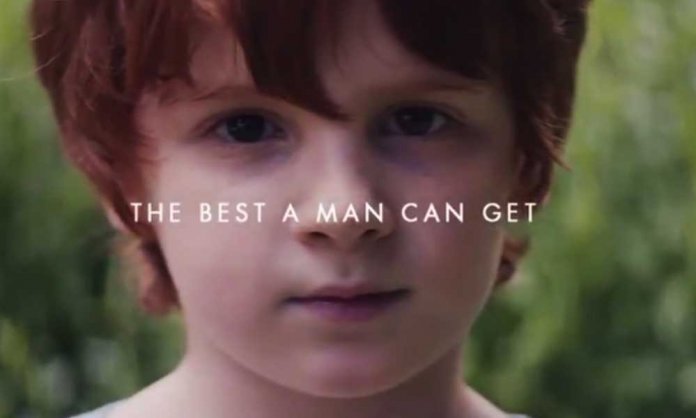 Just 30 years ago, one of the world's famous healthcare brands for men, Gillette, changed their tagline to 'The Best a Man Can Get'.
Grey Advertising London- the agency behind the #TheBestMenCanBe campaign rolled out a short film titled 'We Believe: The Best Men Can Be' to celebrate 30 years of Gillette's tagline which came out in 1989 as a Super Bowl ad.
In the video, the brand points out about many different topics including the #MeToo movement, abuse, harassment, and toxic masculinity. The clip was played during the Super Bowl as an advert and received mixed reviews from all around the world.
While some appreciated the brand for calling out men who turn a blind eye to serious situations using the famous phrase, "boys will be boys", others claim that it has offended them and has dented the gender's image.
Susan Cantor, RedPeak branding firm executive shared with Wall Street Journal that:
Men are saying, we feel marginalized, criticized and accused rather than feeling inspired, empowered and encouraged.
Whereas Gillette's brand director for North America, Pankaj Bhalla, responded to the backlash the brand's advert is receiving. He shared:
This is an important conversation happening, and as a company that encourages men to be their best, we feel compelled to both address it and take action of our own. We are taking a realistic look at what's happening today, and aiming to inspire change by acknowledging that the old saying 'Boys Will Be Boys' is not an excuse.
Many of the men who felt like the commercial had hurt their sentiments have threatened to boycott the razor company and are sharing their two-cents on the company's social media platforms, including YouTube.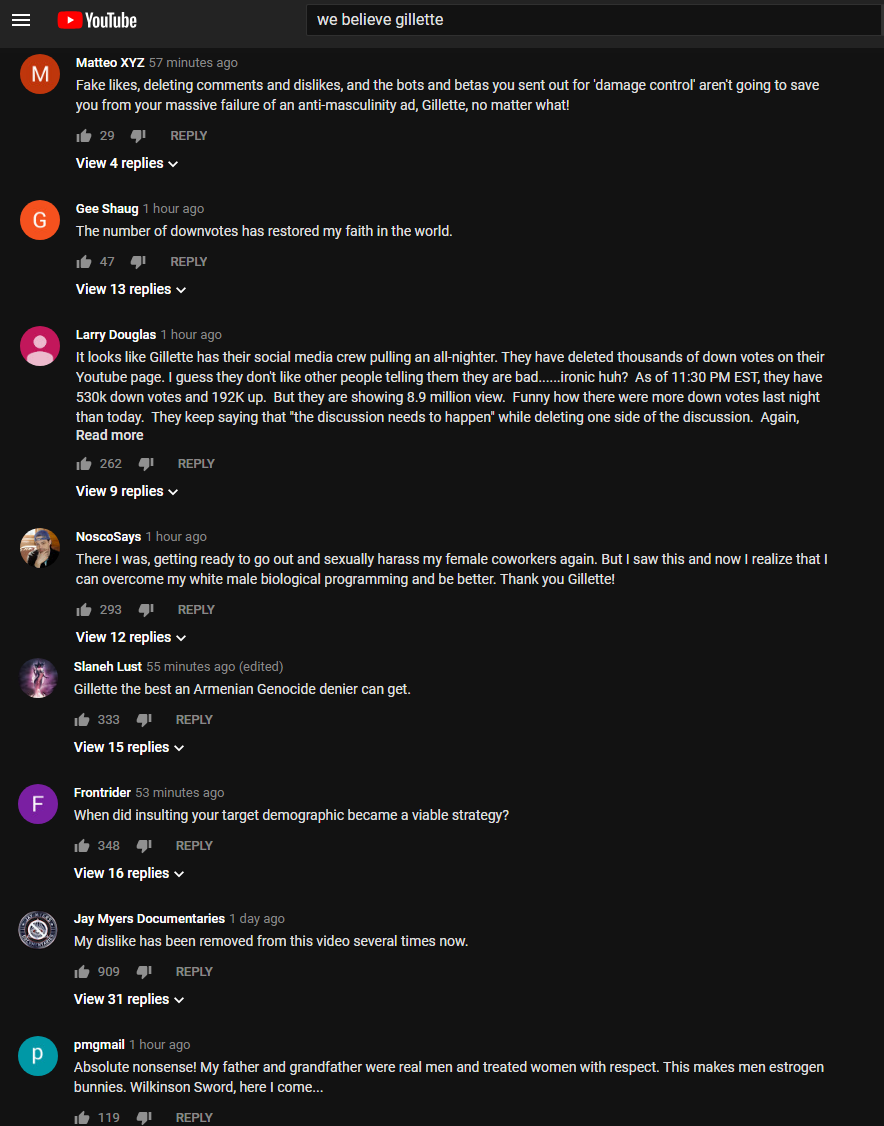 I've used @Gillette razors my entire adult life but this absurd virtue-signalling PC guff may drive me away to a company less eager to fuel the current pathetic global assault on masculinity.
Let boys be damn boys.
Let men be damn men. https://t.co/Hm66OD5lA4

— Piers Morgan (@piersmorgan) January 14, 2019
#TheBestMenCanBe Strong and supporting. Honest and eloquent. Savage and compassionate. Driven and civic. Educated and inquisitive. Bold and respectful. The best men can be, better.

— CounselorX (@C0unsel0rX) January 14, 2019
Based on the reaction from so many men on this tag, I'm guessing #thebestmencanbe struck a nerve. Men, maybe we should reevaluate our own shitty behavior instead of getting mad at a commercial.

— David Poluzzi (@PoluzziDavid) January 14, 2019
❤️ when brands take a stand. Stand with @Gillette to change the conversation, to change behavior. Bravo! #TheBestMenCanBe https://t.co/fik8VeYSoO

— AshleyFlood (@ashleyflood) January 14, 2019
Thank you @Gillette for such a powerful and inspiring message #TheBestMenCanBe https://t.co/RnqNuovN6K

— Courtney Pappas (@courtneypappas) January 14, 2019
We expected debate. Actually, a discussion is necessary. If we don't discuss and don't talk about it, I don't think real change will happen

The ad is not about toxic masculinity. It is about men taking more action every day to set the best example for the next generation. This was intended to simply say that the enemy for all of us is in action. -Pankaj Bhalla to CNN Business
https://youtu.be/koPmuEyP3a0
In the end, Gillette leaves its audience with a serious question, is this the best a man can be?
What do you have to say about Gillette's We Believe ad? Share your thoughts with us in the comments below.
Stay tuned to Brandsynario for more news and updates.
5 Potential Sectors for Microsoft to Explore Investment Opportunities in Pakistan