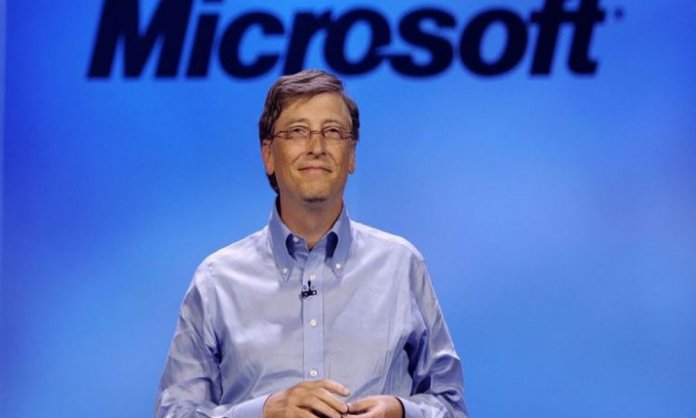 Due to the improved security situation in the country, many world famous business tycoons have shown interest in investing in various sectors in Pakistan.
The co-founder of Microsoft Corporation, Bill Gates has also revealed that his multinational company could explore investment opportunities in Pakistan in a letter he wrote to Prime Minister Pakistan, Imran Khan.
In his letter, he appreciated the commitment of Prime Minister Imran Khan in eradicating polio from the country. The billionaire also showed interest in investing in the IT sector in Pakistan according to the official account of Pakistan Tehreek-i-Insaf on Twitter.
German Ambassador to Pakistan, Martin Kobler also shared the big news on Twitter just days after the largest German airline Lufthansa announced it would relaunch its operations in Pakistan.
پاکستان کے لئے اچھی خبر! زبردست بات ہےکہ @BillGates آئی-ٹی کے شعبے میں سرمایہ کاری کرناچاہتے ہیں۔ 'پاکستان سلکان ویلی' کی جانب دیکھ رہا ہوں! @WHO اور @gatesfoundation پاکستان کے لوگوں کے ساتھ مل کر پولیو ختم کرسکتےہیں۔#Germany بھی #Polio_Eradication کیلئےاپنا کردار ادا کرتاہے pic.twitter.com/L92TNPDltq

— Martin Kobler (@KoblerinPAK) January 9, 2019
Considering the influence of Microsoft over world business, this is indeed big news for Pakistan, a country keenly seeking foreign investment and support to boost it's declining economy.
The IT sector of Pakistan is experiencing rapid growth, contributing about 1% to the GDP of Pakistan amounting to about 3 billion USD. If the world's leading tech company Microsoft is expected to invest in this sector, the future looks brighter than ever!
Now the question arises if the software giant is going to explore investment opportunities in the IT sector of Pakistan, what they could be?
Here are 5 potential sectors of Pakistan where we can expect Bill Gate's Microsoft Corporation to explore investment opportunities!
1. Artificial Intelligence and Cyber Security
The use of Artificial Intelligence (AI) and Cyber Security is no longer fiction, however, Pakistan still has a long way to go in this sector.
Microsoft offers advanced analytics with intelligent security graphs that link massive amounts of threat intelligence and security data to provide unparalleled threat protection and detection.
If Microsoft is going to invest in Pakistan, the AI and cybersecurity sector can avail some investments for an improved structure.
2. Automation
Microsoft is currently investing in Singapore based ride-hailing service, Grab. These investments use Microsoft tech to develop new ways to verify drivers and passengers using AI and facial recognition and revamp user safety and experience.
This area can be considered as yet another investment opportunity for the software giant and who knows if Microsoft decides to launch its very own ride-hailing service in Pakistan.
Moreover, Microsoft greatly focuses on robotics and can also invest in the production of Pakistan's first ever autonomous or self-driving vehicles, another prospective future aspect!
World's Most Valuable Company: Microsoft Briefly Overtakes Apple!
3. Education Sector
Microsoft introduced the concept of Smart Classrooms, an online blended learning platforms for schools, in 2018 which aims to simplify the grading system and student communication in a paperless way.
Pakistan needs to improve its education sector, where many schools even lack the basic requirements and facilities. Bill Gates himself is a book enthusiast and a philanthropist, so we can expect him to do something for the education system here.
This may include the development of new IT institutes, improvement in the quality of education, the introduction of the smart classroom and new gadgets.
4. Health Care
Bill Gate's letter was handed over to Imran Khan by Dr. Christopher Elias, President of the Bill and Melinda Gates Foundations Global Department Division which stated that Bill and Melinda Gates Foundation is interested in investing in the health sector of Pakistan.
Director General World Health Organisation (WHO) Dr. Tedros Adhanom Ghebreyem was also present at the meeting and told PM Imran Khan that WHO had increased its focus on public health and its country-level impact. WHO has considerably increased the level of support in Pakistan, mainly in the area of polio eradication.
Further investments in this area by Microsoft Corporation will greatly improve the quality of health facilities in the country.
5. Startups and Incubators
Microsoft has already shown interest to invest in the healthcare care sector in Pakistan, we might expect it to also take interest in other sectors as well.
In collaboration with LMKT, Microsoft launched an app factory to empower Pakistani graduates with in-demand digital skills. Long term investment opportunities can be explored to help Pakistan combat against various issues including the water and electricity issue by solar energy production.
The German Ambassador to Pakistan, Martin Kobler is also hopeful to see Pakistan's very own Silicon Valley after Bill Gates showed interest in Pakistan.
Have something to add to the story? Let us know in the comments below.
Stay tuned to Brandsynario for more updates and news!
PM Health Card System to Distribute 17.5 Million Cards by the End of January