Ford has created a perfume that smells like gas/petrol to help its users shift easily to electric cars. Make no mistake, this is a strategic investment done only after conducting surveys. You'd be surprised about how many people love this scent.
In A World of Electric Cars
Ford recently launched its collection of electric Mustangs. Priced at a whopping $59,000 the cars are futuristic and electric. They have everything, however, fall short of only one smell. The smell of gas!  It turns out many people really love this smell. Petrol ranks as a more popular smell than both wine and cheese. People also compare it to the smell of new books!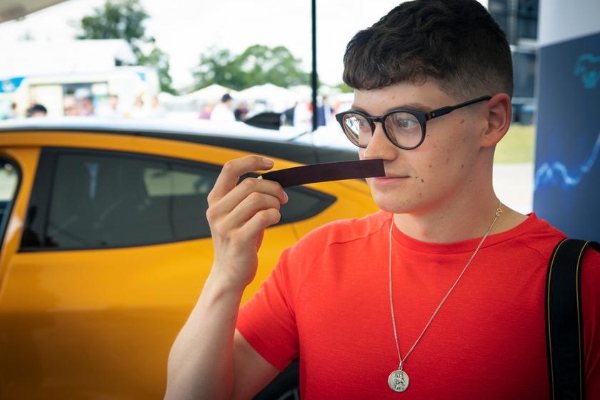 Hence, to make the transition to electric cars easier, Ford conducted a survey. The survey intended to find out what exactly would people miss most about non-electric cars. 1 in 5 drivers said they'd miss the smell of petrol. Almost a quarter (24 percent) of survey respondents claimed they would miss the performance of petrol cars if they made the swap.
Read more: Tesla Takes A Dig At Big Tech Companies
The Mach-Eau Scent 
Ford, as a result, decided to launch an olfactory solution. The new smell it has created will help drivers transition to EVs through their sense of smell.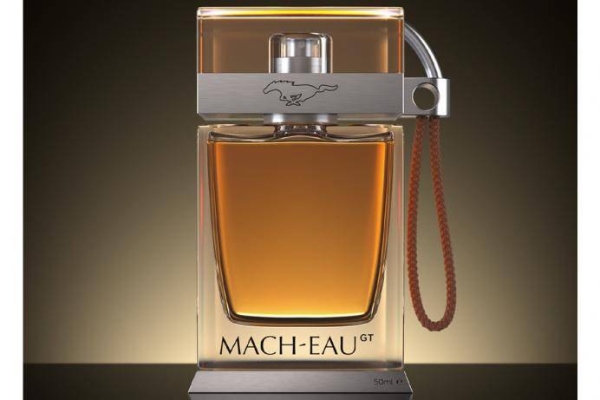 Ford has also clarified that the perfume does not smell exactly like petrol. The Mach-Eau is designed "to please the nose of any wearer. It blends smoky accords, aspects of rubber and even an 'animal' element to give a nod to the Mustang heritage," according to Ford. The fragrance of petrol was launched at the Goodwood Festival of Speed. 
What Else Could Be The Reason?
Creating a scent is no small feat. Plus, especially when a scent is as strange as the smell of petrol. Though Ford may have the best interests of its users at heart, it was also looking out for itself strategically.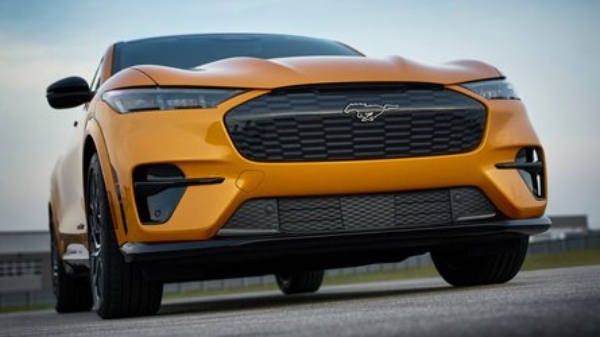 In related news, Ford Motor Company announced In May this year that it is aiming for 40 per cent of all sales to be electric vehicles in the next 10 years. The company is currently spending billions on the development of EV platforms and battery manufacturing to achieve this goal.
Read more: Mercedes Benz Shows Tesla What A Luxurious Interior Looks Like
Encouraging consumers to shift to electricity is an interesting position to be in. Not only can it benefit those companies that have invested in electric cars, but it can also help the environment. Would you purchase this perfume?
Stay tuned to Brandsynario for the latest news and updates.