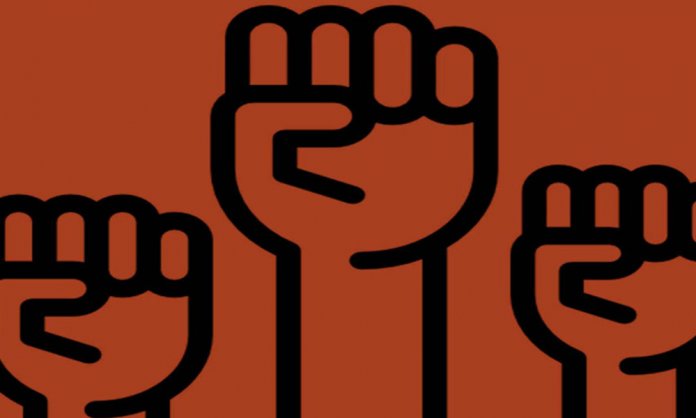 On Monday, July 1st, Karachi Traders Action Committee held a meeting to start protesting against the fiscal budget for 2019-20 presented by the federal government.
Rejecting the budget, Small traders in Karachi began their protest yesterday (Tuesday), claiming that the government's economic policies and decisions are adversely affecting their businesses.
Ali Noor from Rock Band Noori in Dire Health Condition: Fans Grieving and Praying
Their protest march was from Regal Chowk in Saddar to the Karachi Press Club, consisting of traders belonging to Jodia Bazaar, Saddar electronics market, Tariq Road markets, main Kapra Market at Tower and Sher Shah scrape market.
The participants chanted slogans like "IMF's budget unacceptable", "anti-business budget unacceptable", and "go Shabbar go".
Today the small businessmen and traders have given a 72-hour ultimatum to the federal government to withdraw their "International Monetary Fund (IMF) dictated anti-business federal budget."
Here's what the All Karachi Tajir Ittehad Chairman Atiq Mir said during his address to participants of the protest march in Karachi yesterday:
"We will observe a shutters-down strike if the government does not withdraw the budget by July 5,"
All Karachi Tajir Ittehad is a grand alliance of some 600 small and big markets in the city.
The traders are demanding the following 3 basic demands from the government which, if left unfulfilled in the next 72 hours, will cause the traders to start a shutter down strike in the city:
that the government withdraw 17% sales tax imposed on traders
stop sending the FBR's 'corrupt' officials to harass traders at markets
withdraw condition of acquiring CNIC (Computerised National Identity Card) copy from buyers
withdrawal of increase in tariffs for power and gas utilities
revising down key interest rate to make banking credit affordable to traders
stop free-fall of rupee against the US dollars
Mir also said that he was hopeful that the FBR would address their budget related issues before the ultimatum is over to avoid closing down markets indefinitely.
Mathira and Waqar Zaka Explain Why Divorce Rates are Going Up
What do you think? Let us know in the comments!
Stay tuned to Brandsynario for more updates and news.