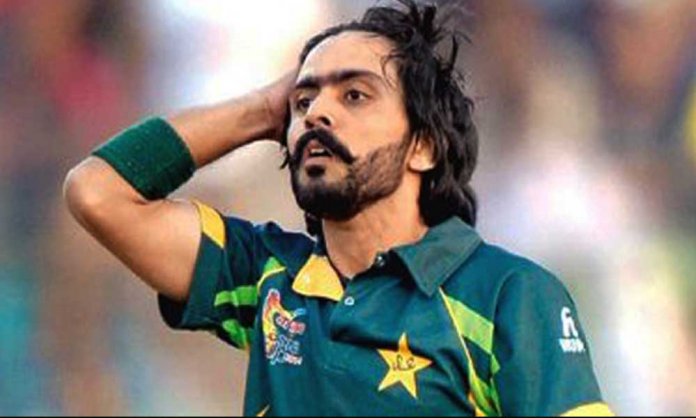 Social media has gone bonkers after controversial claims against famous personalities surfaced.
They include famous vlogger Ukhano, actor cum singer Mohsin Abbas Haider, and a most recent addition is the one and only Imam-ul-Haq.
However, another cricketer has stolen the spotlight as the trend #FawadAlamExposed takes over Twitter and other social media platforms.
Don't get us wrong, Alam is one of the best cricketers the country has seen, and it's not his controversies that have been exposed, it's his talents!
Social media has decided to use the word 'exposed' in a more positive manner for one of their favorite spots-star.
Alam's impressive numbers show that he definitely is talented and that PCB should recognize his skills along with those of other players like him as well.
Twitteratis React to #FawadAlamExposed
When you cannot get enough of this BOLD picture…
#FawadAlamExposed
Someone having such a brilliant First-Class career stats is out of the team!!
How Unfair!! pic.twitter.com/9ceGcU2nAK

— Rakiyaaah 🇵🇰 (@iamrakiyaaah) July 25, 2019
Haaye yeh zulfein! Zaalima (PCB) iss talent ko life kara de!
Why PCB is so unfair. I'm glad that people raised their voices for this man. Need to give him a chance.#FawadAlamExposed pic.twitter.com/PZmY1j86Kj

— Aleesha Fatima (@AleeshaFatima3) July 26, 2019
When Fawad Alam is the bad boy of cricket, not playboy!
Pic 1: when watching the hash tag on top #FawadAlamExposed

Pic 2: after reading some tweets.

🤣🤣🤣🤣
pic.twitter.com/ynf3VVaEeg

— Mohammad Awais Soomro (@M_AwaisSoomro) July 26, 2019
BOLD Pictures everywhere!!
Bold pictures … NO… Bold statistics of #FawadAlamExposed pic.twitter.com/1Z5ZQPx5R5

— Anas Anwer (@beaware123) July 26, 2019
Can we expose more cricketers, please?
If you want to expose then expose a men like @iamfawadalam25. He is a brilliant player but totally ignored by PCB. He clearly deserves a place in National Team. 👏👏👏🙌🏽🙌🏽❤️#FawadAlamExposed pic.twitter.com/g0a6mB2waa

— HAMZA KHAN (@hmzakhan98) July 26, 2019
Talent doesn't need Parchi!
An average of 41 in Red Ball Cricket and 40 in ODi. Laikin larky ky pas PARCHi nahi… #FawadAlamExposed pic.twitter.com/RJmOXOqMmM

— sakeef (@SakkiCh) July 26, 2019
Boy! You are taking us places!!
✔ 💯 on Test Debut

✔ An average of 41+ in Test Cricket

✔ 11000+ First Class Runs

✔ First Class Average of Over 55

✔ 30 Hundreds 💯 and Still counting

✔ 58 Half Centuries

✔ Avg. Of 50 in last 9 Consecutive Seasons

Still Not Suitable for Pak Team? #FawadAlamExposed pic.twitter.com/OlI5xXz1iw

— Bilal Khan (@khanbilal_) July 25, 2019
What do you think of the new 'exposed' trend?
Stay tuned to Brandsynario for more news and updates.