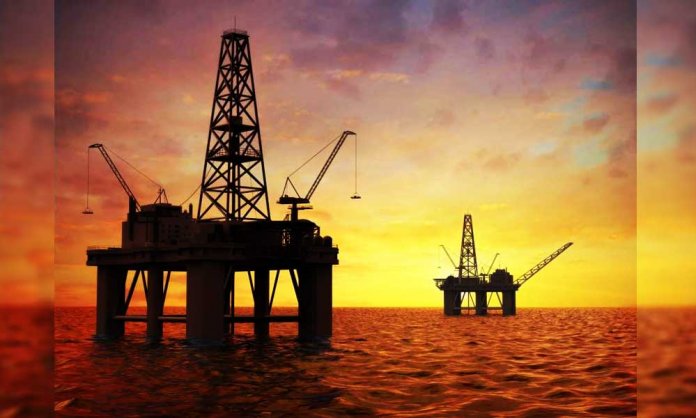 In a turn of events, the Petroleum Division authorities are clueless as to why Prime Minister Imran Khan has high hopes and is encouraging the point that Pakistan will discover the biggest oil and gas reserves in the country's deep sea.
Time and time again, the PM has expressed his feelings and the news has also circulated all around social media. Claims are being made that the country has already discovered the world's biggest refinery.
However, officials have added that there cannot be any proper claims at the moment as only 3,700 meters out of 5,500 meters have been drilled so far.
Jemima Responds to Fan's Annoying Question About PM Imran Khan
Reportedly by the News, a top official said he did not know who was briefing the premier at this stage that a major discovery was on the cards. In Kekra-1 well, he said, earlier the well was drilled to a depth of 4,900 meters when high pressure was felt causing huge mud loss and because of unsafe operation, the well was plugged.
ENI, an Italian company, is the operator of the Kekra well-1. Exxon Mobile, OGDCL and Pakistan Petroleum Limited (PPL) are the sleeping partners of the joint venture. Then the first sidetracking started. It met failure when it reached down to 3100 meters, the hole was also blocked. Now, the second sidetracking is underway and has been drilled by 3,700 meters, a top relevant official told this reporter quoting the data of ENI.
Additional Secretary and spokesman for the Petroleum Division Sher Afgan, confirmed that a sudden kick pressure came up, when drilling reached a depth of 4,800 meters, causing an imbalance to the drilling structure owing to which the drilling braved the mud loss.
GA Sabri, former special secretary Ministry of Petroleum and Natural Resources and former DG Oil, said prior to drilling the Kekra-1, the probability of discovery was 19 percent, but after two sides tracking, the probability had reduced reports the News.
He added that 5,500 meters is the target and that ExxonMobile still had to go another 1,800 meters deep. Kick pressure is not a sign of major discovery, he further implied. Furthermore, he shared that TOTAL had earlier spud in G Block where their target was 5,000 meters but had to abandon it just before reaching the set target ensuring no discovery.
Former OGDCL drilling engineer Ghulam Mustafa also shared his two cents. He told the News that he felt formation pressure on the higher side whereas on the lower side there was mud. It came because of structural imbalance but could have been managed.
In total, 17 serious attempts were made for wells drilling for oil and gas, but nothing was discovered since 1963 when Sun Oil Company spud two wells in Pakistan's deep sea but both also went dried. Winter Shall from Germany met the same fate 8 years later and abandoned the project.
Winter Shall drilled two wells in 1972 and the third one in 1975 but no oil and gas were discovered. Winter Shall drilled two wells in 1972 and the third one in 1975 but no oil and gas were discovered. About 7 years later OGDCL spud the well in 1985, but again no discovery was made. Likewise, in 1989, Occidental company explored the well but that too went dried.
Canterbury from New Zealand (1992) and Ocean company from US (1999-2000) went dry as the others. TOTAL, the French company, tried their luck in 2004 but were not fortunate enough.
Pakistan Petroleum Limited tried in 2005 and Shell from the Netherlands endeavored in 2007 and Shark-1 went in 2010 for drilling in Pakistan's deep sea but all went in vain.
Stay tuned to Brandsynario for more news and updates.
Forbes' Billionaire List 2019: Pakistani-Origin Businessman Makes it to the List
Source: The News