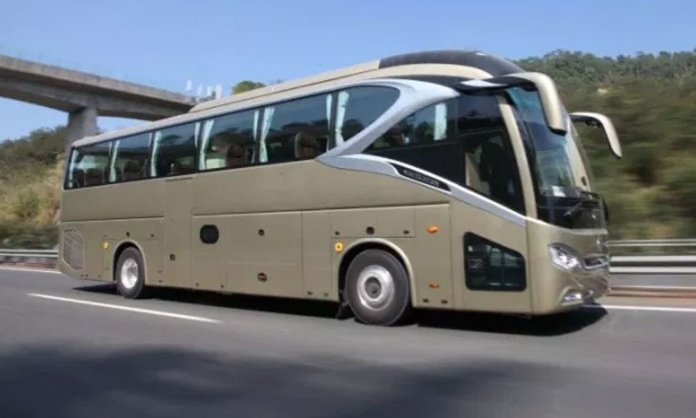 Malik Group of Companies and Rawal Industrial Equipment have signed an MoU which will allow the manufacturing of Chinese busses, trucks, and trailers in Pakistan.
The MoU was signed by Malik Khuda Bakhsh, Chairman and CEO of Malik Group of Companies and Farrukh Kamal, CEO of Rawal Industrial Equipment for the allowance of Chinese heavy transporter vehicles.
While addressing the present individuals at the occasion, Kamal shared that the company has been well-established and is keeping an eye on China-Pakistan and the boosting trade between both countries.
China Scholarships for Pakistani Students: 20,000 Yearly Scholarships Announced
Reportedly, the assembly plant will be set up at Daudkhel, District Mianwali while production is aimed to start by year-end. Given that the plant will be in the route of the CPEC trade, it will highly influence the manufacturing of vehicles and other technology.
Furthermore, the plant will also bring approximately 5,000 jobs and provide the tourism industry with the needed luxury buses to promote a stronger and positive image of Pakistan. Other products include trucks, tankers, excavators, prime movers, earth moving machinery, and related tech.
On the other hand, Khuda Baksh also addressed the present guests at the occasion and stated that the agreement will not only help supply the needed for transportation for the urban parts of Sindh but also make custom vehicles for selective industries and areas like the Bus Rapid Transit System.
He further added that he was in contact with the  Sindh Transport Department and had shared his desire to launching Chinese-origin busses for public transport especially in a city like Karachi.
Reportedly, the plant will produce 600 Sunlong, 5000 Shacman trucks, 10,000 CIMC-RJST Semi-trailers, and Tankers annually. The expected cost of this project is approximately USD $7-10 million.
Stay tuned to Brandsynario for more news and updates.