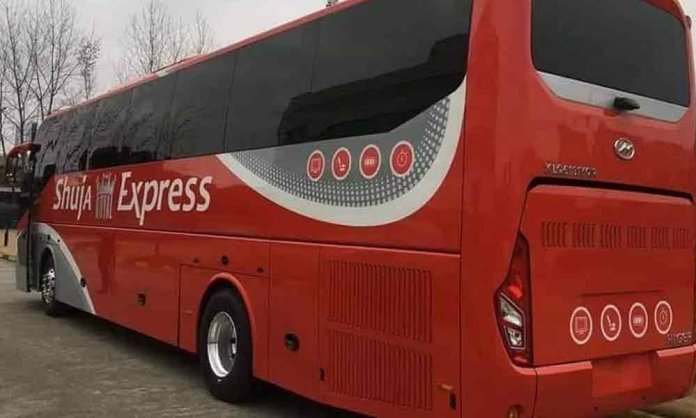 Update: Pakistan-China Bus Service has resumed service due to adverse weather conditions in Gilgit-Baltistan.
Earlier, the harsh climate in the North had caused a halt in traveling operations. However, the first bus will take the passengers to China today from Lahore.
---
The Pakistan-China bus service has finally become a reality and has been now officially launched.
A project of China Pakistan Economic Corridor (CPEC), the bus will now allow passengers to easily travel to China for less.
The bus service is to be launched by Shuja group under their brand name of Shuja Express which will cover the one-way journey in two days (approximately 30 hours of travel time).
Route:
The bus will travel from Lahore's Liberty to Kashgar, China.
Departure Days from Lahore:
Monday, Tuesday, Saturday, Sunday,
Departure Days from Kashgar:
Tuesday, Wednesday, Thursday, Friday
Travel Documents Required:
Valid NIC
Valid Visa
Valid Passport
Return Ticket
Ticket Price:
Cost of the one-way ticket (Lahore to Tashkurgan): PKR 13,000 per passenger seat
Cost of one-way ticket (Tashkurgan to Kahore): RMB600 per passenger seat
Cost of two-way ticket: PKR 23,000 per passenger seat
Itinerary
The trip will be 30-hours long, and the people will get to enjoy the view of beautiful sights of northern Pakistan.
Cameras have been placed inside the bus for the security of passengers.
Stay tuned to Brandsynario for more updates,