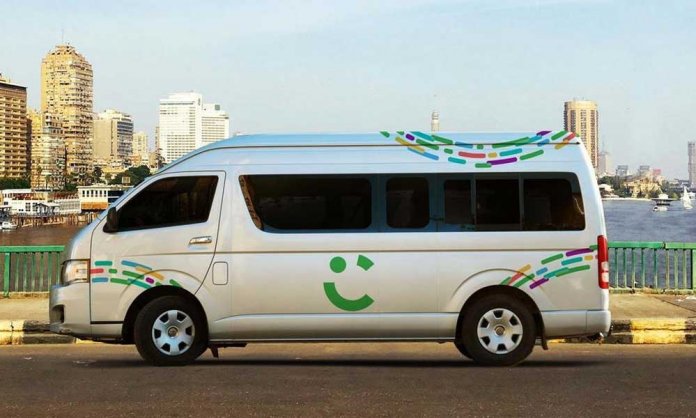 The UAE based ride-hailing service, Careem, has offered many different modes of transport to Pakistanis in different cities.
Starting off with cars, the platform soon added rickshaws, bikes, mini-car and even Go+ services. Previously, Careem even launched Suzuki Bolan also known as 'Dabba Service' for north Pakistan.
Now, the cab service eyes to launch their own bus-service in Pakistan and various other countries around the world.
Careem CEO Mudassir Sheikha shared his company's plan to expand its type of services in the South Asian country during the inauguration of Careem bus service in Egypt on Monday.
Careem Bike Driver Reportedly Arrested for Robbing Passenger
He added that they will expand their services by giving an opportunity to give bus drivers employment and to help low-mid income earners a cheaper mode of transport compared to car services by 60-70%.
Reportedly, the service is now cash only, but passengers will be able to pay via the Careem wallet on the app soon.
Hadeer Shalaby, Director of Careem Bus, said:
Customers now expect the same high-tech experience across all products and services they engage with – why shouldn't taking a bus be as seamless as ride-hailing a car? Research conducted by Careem revealed 40 percent of the Egyptian population is not being adequately served by a transportation service that suits their needs and the situation was getting worse.

Careem Bus will revolutionise mass transportation allowing customers to enjoy the benefits of our tech as well as reducing traffic in cities as mass shared-mobility could lead to an 80 percent reduction in the number of vehicles and CO2 emissions by 2050
Careem's CEO and co-founder Mudassir Sheikha also commented on the occasion"
The launch of Careem Bus means that transport options and mobility has just improved for millions of people, as well as decreasing congestion and pollution in the city. Cairo is just the start. Careem's move into mass transportation will have a huge and positive impact across the region.
Careem plans to expand the service to Saudi Arabia and Pakistan in the near future.
Stay tuned to Brandsynario for more news and updates.
Careem's Controversial Tweet Against Sarfraz Ahmed Sparks Uproar