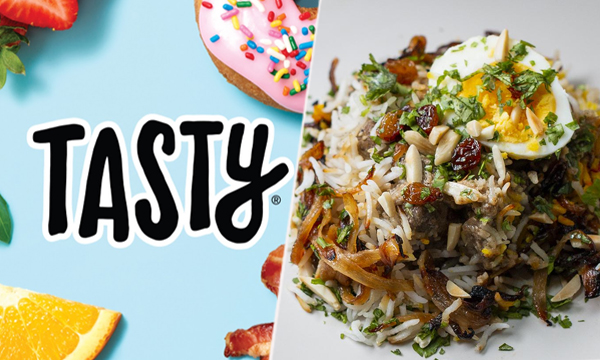 Over the years, the popularity of biryani has transcended borders. The dish has become a hot-favorite worldwide.
Earlier, the debates about biryani used to be only a Karachi vs Lahore thing. Now, we also spot Indians and Pakistani fight over their versions of this spicy delicacy.
But who knew that even Buzzfeed Tasty will seek interest in our favorite desi dish!
Recently BuzzFeed Tasty got trolled for their biryani recipe which they have posted on their Facebook page.
The video shows two Muslim siblings, Ahmed and Zainab, following their mom's recipe to make 'Lamb Biryani' and their way is pretty eccentric from the one normally followed!
Watch the video below!
This unusual recipe by Buzzfeed Tasty has united all the biryani lovers of the sub-continent who are outraged after seeing the video!

They all have rejected Tasty's version of Biryani

And this has awakened all the biryani experts!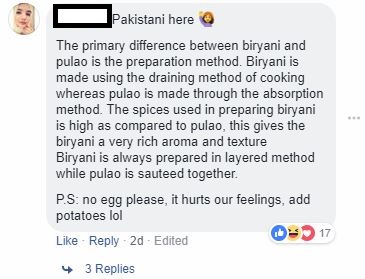 Biryani lovers are having trust issues now!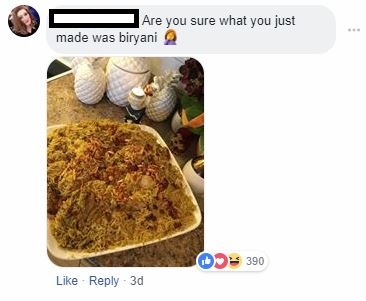 They also have a problem with the ingredients as well.

Eggs, Raisins, Almonds, Saffron.. wait, what are we talking about again?




However, some people were quick to tell the other side of the story!

While some were just there to enjoy the comments!


What is your take on Buzzfeed Tasty's biryani? Let us know in the comments below.
Stay tuned to Brandsynario for more updates and news!