The Bavarian automaker is known to be one of the world's best luxury car-makers. The BMW 5 Series has always been a family car and an epitome of class and luxury. The automobile company has decided to step up its game and build the most powerful car the roads have ever seen.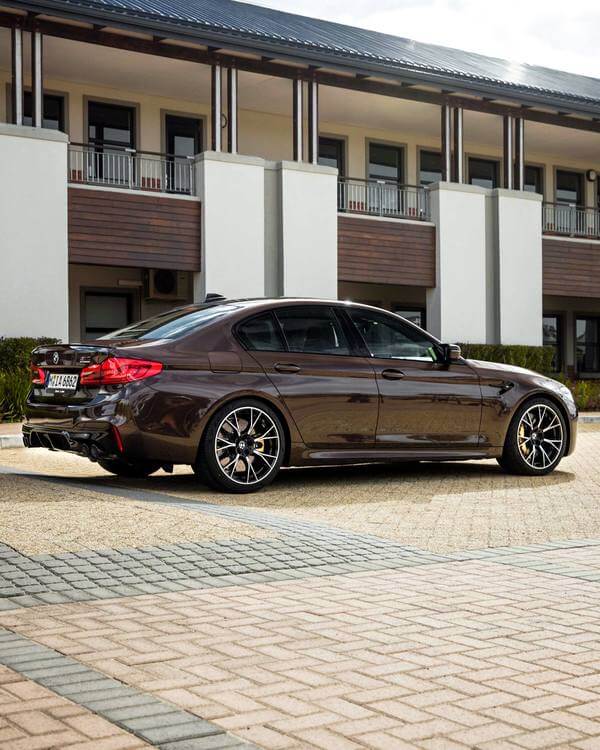 The Most Powerful Car Ever Built By BMW:
Bayerische Motoren Werke AG, commonly referred to as the BMW, is a German automobile manufacturer who has been in the business since 1916, which makes it one of the pioneers of the automobile industry. The manufacturer started its operations by making aircraft engines and later entered the automobile industry, so it would only make sense if there is an urge to make the most powerful car in its portfolio now.
BMW M5 CS – The Top-tier Car Of Its Portfolio
BMW M5 CS is the latest German automaker model, which is capable of going from 0 to 100 KM per hour within three seconds. The powerhouse has 2.2-Litre twin-turbo V8 engine. The manufacturer has also managed to get rid of its 70 Kilograms, which makes it lightweight while enhancing the car's performance. The car also consists of a carbon-fiber roof, bonnet, front spoiler, and diffuser.
The sedan's interior features the signature luxury design and aesthetics that the BMW is known for a while, having the elements of a sports car.
While the car is being praised for its features, there has been criticism for the lack of innovation in its front look, which doesn't make the car look futuristic and stand-out from its peers.
Production and Manufacturing:
BMW intends to keep this car limited and exclusive but has not revealed the number of cars it intends to make of this particular model, hinting towards positioning this car as an "exclusive make" to be owned by a limited number of owners.
The features and description revealed that the car manufacturer intended to make a car that is a powerhouse and stands out from everything the manufacturer has ever made; however, you might also want to check out some of the worst cars ever built.
The company is known to be one of the most prominent automobile manufacturers and has taken jabs at its competitors in the past. The automobile maker also revamped its logo and revealed a new one after 23 years, which signals towards its more futuristic approach from now onwards.
Follow Brandsynario for more news & updates.