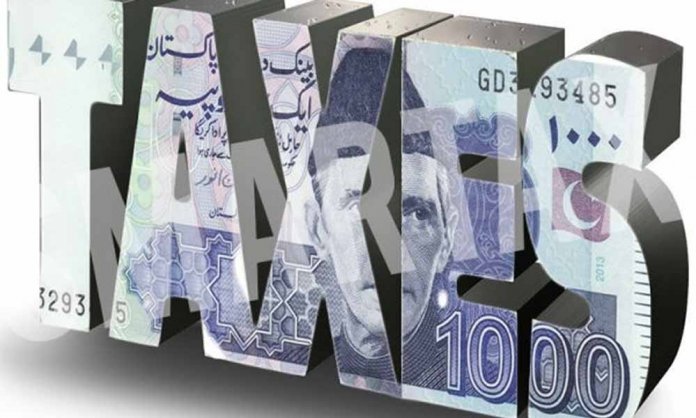 Pakistanis have never been happy about paying taxes. A report by Tribune said that only 1.4m taxpayers submitted their annual returns for 2018.
While taxes are a legal requirement, there are many other reasons why paying them should be encouraged. The tax money we pay should be useful for our own welfare as a state, so that provision of education, medical, and other basic facilities can be made possible for the general public.
However, after the PTI government rolled out the fiscal budget for 2019-20, it was revealed that taxes on even the most basic necessities increased a lot. From milk to sugar to fuel, prices are just soaring upwards and the public is not too pleased.
Amidst this chaos, the hashtag #BePakistaniPayTaxes has emerged on Twitter, and a live debate on why or why not taxes should be paid can be seen.
Paying taxes will help Pakistan become a self-reliant country, think many.
RT InsafPK "RT DIKhanPTI: Prime Minister ImranKhanPTI envisions Pakistan as a self reliant country. Pay Taxes and be part of the economic change #BePakistaniPayTaxes pic.twitter.com/R1JsdEDqX8 pic.twitter.com/NsoMgjMnrI"

— 🇵🇰 شیر کا شکاری (@HamzaNaeemPTI) July 16, 2019
For the first time in our history, a leader is genuinely trying to get Pakistan out of the debt trap. He has taken an extremely bold decision to document the unregistered economy. We all must assist him as he strives 4 a Debt Free Pakistan
#BePakistaniPayTaxes.
i will pay tax

— engrzeeshanawan (@engrzeeshan91) July 16, 2019
Even Veena Malik agrees, as she adds that she herself is a tax payer.
Definitely, one of the major ways to contribute to a debt-free country is to pay taxes.
No nation can prosper under the burden of debt. The only way out is by increasing our tax base and documenting the economy. We must all play our part, pay our taxes and encourage others to do so as well. If Pakistan prospers, we all prosper. #BePakistaniPayTaxes

— Shah Mahmood Qureshi (@SMQureshiPTI) July 15, 2019
Many support their decision to pay taxes saying that it is our taxes that will help the country prosper and grow economically.
I am salaried person and I am paying taxes on my income since long, in addition to all indirect taxes. This my national duty and I strongly support govt. decision to document our economy. Its all about Pakistan to get it back on positive economic growth#BePakistaniPayTaxes pic.twitter.com/0guMr1zdVJ

— Memoona (@memoonashahid) July 15, 2019
PTI itself made a number of points in favor of paying taxes. One of them states that, when people eligible to pay taxes do not pay them, the lower class of the country suffers.
Tax leakages impact not only the country but put extra pressure on our working class. Loopholes lead to borrowing! Avoid debts, pay tax! #BePakistaniPayTaxes pic.twitter.com/1iAW3IyYx7

— PTI (@PTIofficial) July 15, 2019
A PTI voter tweeted his point of view from a business owner's perspective, saying that in order to be able to pay taxes, businesses must prosper. And naturally, it is difficult for businesses to succeed in an economy where the most basic goods and facilities are heavily taxed.
Hum pehlay apna karobar dekhaingay .
Jab chalay ga tab hi tax DAINGAY.
10 months may hum nay kuch aisa nahi dekha
Agay bhi agar yahi immaturity rahi government ki to hum kuch nahi dekh paingay.
Pti voter #BePakistaniPayTaxes

— Muhammad Adil Khan🌐 (@MeIsAdilkhan) July 16, 2019
Another very important point was made by someone, stating that people can be expected to pay taxes after they are employed. In an economy where employment opportunities are decreasing and the market is suffering, you cannot expect the number of tax payers to increase.
Give us jobs as well in order to pay taxes. #BePakistaniPayTaxes

— Junaid Yousaf (@jooonaid) July 16, 2019
A tweet by Asad Umar makes for a good bottom-line on the subject.
A fair tax system which places an equitable burden on citizens based on their capacity to pay, is the life blood of a modern social welfare economy #BePakistaniPayTaxes

— Asad Umar (@Asad_Umar) July 15, 2019
It is also important to note, however, that when the government goes against the rules to do favours for its ministers, it discourages the public from paying taxes.
2800cc Luxury Car Imported for Minister Who is Only Allowed an 1800cc Car
What do you think? Let us know in the comments.
Stay tuned to Brandsynario for more updates.