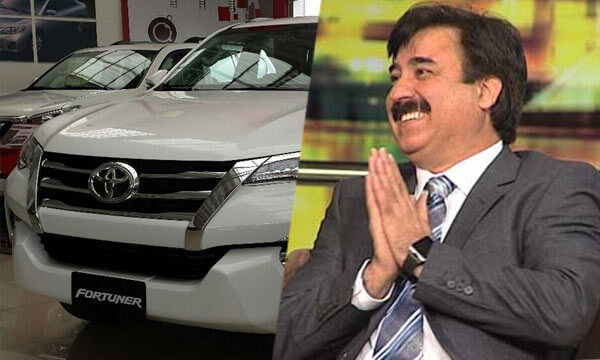 Following the fiscal budget 2019-20 presented by PTI, the Federal Board of Revenue (FBR) issued a notification for new taxes on 569 different luxury/imported items.
Consumers of these items will be required to pay additional regulatory duties on these goods. The taxes will range anywhere between 5-90%.
Budget 2019-20 Brings New Taxes Ranging from 5%-90% on Imported Items
On the other hand, it has been reported that KPK government has started importing luxury vehicles for its ministers.
The first luxury car to be imported is an 8 million 2800 CC Fortuner for Shaukat Ali Yousafzai, current Information Minister. The book says he can only have an 1800 cc car, but he insisted to have the Fortuner and the government complied.
The act is strictly against the austerity drive of Prime Minister Imran Khan, according to which he had vowed to cut down government expenses. In fact, the drive was initiated by announcing auction of excess luxury and other vehicles used by the prime minister himself.
Moreover, considering that the new budget requires civilians to pay around 70%-90% tax on old and used vehicles and sports utility vehicles, it seems all the more upsetting that ministers get endowed with such privilege.
What do you think? Let us know in the comments!
Stay tuned to Brandsynario for more updates.