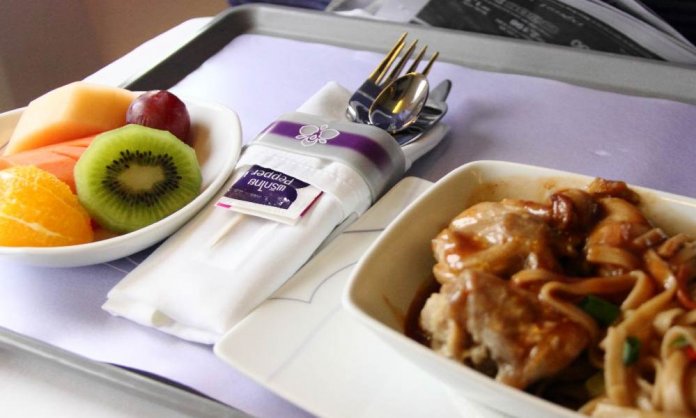 It is pleasantly surprising to see the rate at which Pakistan is acknowledging the burning issue of climate change and seriously addressing it now.
Officially banning plastic bags, introducing paper and cloth bags as an alternative, holding a Climate Change March, holding people accountable for littering the city have all been steps towards a cleaner, more aware country.
#ClimateStrike: Pakistanis Come Out of Their Homes in Protest to Save the Planet!
Recently, The Aviation Division has directed 18 international airlines not to use plastic cutlery on flights to Pakistan. Moreover, as per the directions, they must also make sure that instead of plastics or polythene bags, the cutlery is packed in paper.
Here's what senior joint secretary Amjad Sattar Khokhar said:
"We have given directives to airlines that they cannot use plastic cutlery in the flights as we want to stop the use of plastic. Moreover, it is observed that the cutlery is packed in plastic sacks so we have also directed them to ensure that the cutlery should be wrapped in paper rather than in polythene."
China Southern Airlines has demanded that under which law should they abide by this rule.
"Also, we have decided to place standees with messages in this regard at airports so that passengers coming from abroad come to know that the use of plastic bags is banned in Pakistan."
And here's what Advisor to the Prime Minister on Climate Change, Mr. Aslam said:
"I was traveling to a country [he said without mentioning the name of the country] and at the time of entry I was told that there would be a $200 fine for the use of plastic bags."

"Only China Southern Airlines has asked from us that under which law should it stop the use of plastic cutlery and we have given them a reply. Other airlines have not asked about it which means they have no objection to it. We hope that the decision of the Aviation Division would be implemented shortly.

We are also concerned about climate change and that is why we have planted over 50,000 saplings around airports."
It is a significant step and we hope more such steps continue to be taken in future.
Let us know your thoughts in the comments.
#SayNoToPlastic: Administration Invites Beggars, Transgender Persons to Sell Cloth, Paper Bags
Stay tuned to Brandsynario for more news and updates.