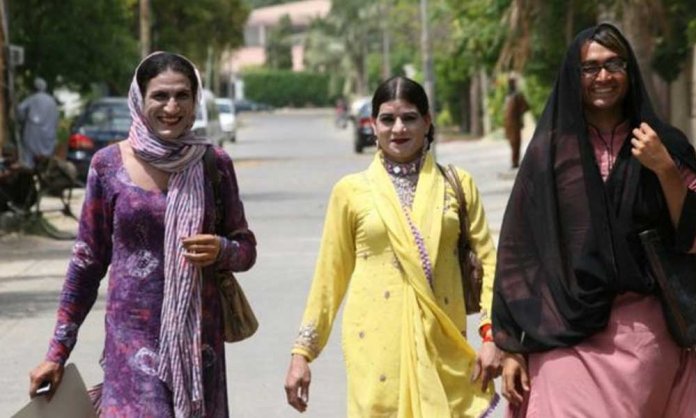 The government seems to be finally taking responsibility of the pollution Pakistan spreads as a country.
Not only that, but measures are also being taken to bring abut a lifestyle change in the way Pakistanis use and dispose off anything especially plastic.
Recently, according to Dawn, the administration of Islamabad invited beggars and transgender persons to join the #SayNoToPlastic movement by selling cloth and paper bags in the city.
They have been assured by the administration that all possible assistance will be provided to them with regards to setting up sale points in areas of their own choice.
Not only is this a great initiative for the environment, but it is also a major, admirable step towards a more inclusive Pakistan.
August 21, 2019: There has been a lot of emphasis on the harmful effects of plastic recently.
In a meeting presided by Sindh Chief Minister Murad Ali Shah earlier this month, the Government of Sindh imposed a ban on the use of polythene shopping bags in Karachi once again.
The ban will be enforced under Section 144 from October 1st, 2019.
However, little has been done to provide consumers with solutions as to what they should use instead of plastic.
We have found out that the popular Imtiaz Super Market(Defence) has joined the #SayNoToPlastic movement in a way that is smarter than most:
They have taken the initiative to sell paper bags instead of plastic bags on consumer demand, and are hopeful that this small step will help fight environmental pollution on a larger scale.
Well, a supermarket really is the best place for this change to start, as one of the most common uses of plastic is for shopping purposes. It is also great to see other brands adopting the #NoPlastic trend and in doing so, ensuring that a major lifestyle change occurs in their consumers.
Sapphire, a popular clothing brand also pleasantly surprised us this eid with their #LittleByLittle campaign.
They are now making shopping totes with leftover, repurposed fabric. Th bags are multi-purpose so they can be used to carry grocery, lunch, and practically anything.
The brands are slowly beginning to play their part, but let's not forget it is the duty of every individual inhabiting the planet to save the planet. It is essential that we understand our responsibility of using environment friendly and recyclable products and disposing off waste in a manner that does not harm the environment.
Have anything to add to the story?
Let us know in the comments, and tell us how you're playing your part!
Say tuned to Brandsynario for more news and details.