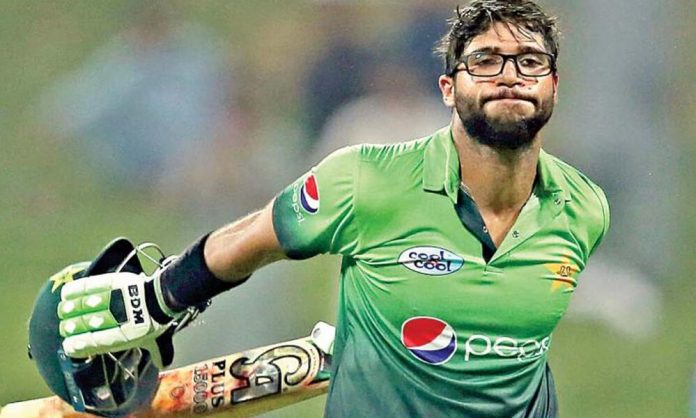 Pakistani opener Imam ul Haq was on fire in yesterday's Asia Cup 2018 match with Hong Kong, held at Dubai Cricket Stadium in UAE.
The Cricketer scored an unbeaten 50, helping Pakistan accomplish an eight-wicket win over its opponents.
The rising star has been criticized for being related to Chief Selector Inzamam ul Haq who is his uncle. However, the player has now shut down all the haters with his bat and his stunning round of accomplishments as he has scored 4 centuries and a fifty in his short career.
Yet again, social media is in love with him for his savage reply to an Indian journalist who tried to get cheeky with him.
During a media talk at the International Cricket Council (ICC) Academy in Dubai, the journalist trolled Imam by asking if his sleeping habits were similar to that of his uncle.
Your uncle Inzamamul Haq used to sleep a lot, do you also like to sleep a lot like him?
The Junior Haq did not lose his cool and came up with the perfect reply that made everyone laugh their heads off.
How do you know that, have you slept with him?
Watch the hilarious incident for yourself below.
Pakistan is all set to play their second match of the Asia Cup 2018 against India on 19th September.
Asia Cup 2018: India's #KnockThemOut Campaign Takes a Dig at Pakistan!
The match will indeed be a gamechanger for the whole Pakistani team and the subcontinent is excited to witness the ultimate clash of the Titans.
Who do you think will win the match? Let us know in the comments below.