House of Secrets may not give competition to Squid Game. They are from different categories altogether but the documentary season has been trending at least in India and Pakistan ever since its release. People keep on talking about it which motivates more Netflix users to log on and watch the season.
House of secrets memes
Soon, Twitter began to produce memes on the show as well, and they are hilarious mind you. Take a look:
Before watching House of Secrets v. After watching House of Secrets pic.twitter.com/YoDCpqOQsj

— Shivansh (@Shivansh_2611) October 10, 2021
Read More: 5 Most Disturbing Movies To Watch On Netflix
House of Secrets : The Burari Deaths
*le neighbours – pic.twitter.com/CcESlKKxOz

— omkar hazare (@_Satyanweshi_) October 12, 2021
Watching these 2 back-to-back

Midnight Mass: "OMG! It's freaking insane but thank God it's fictional"

and then you watch House of Secrets: The Burari Deaths… pic.twitter.com/CSyE7JavKt

— Akmal Hamzah (@HadamProject) October 11, 2021
The incident?
No matter how hilarious the memes are, when you watch them, it traumatizes and saddens you. It is about the mass suicide, murder, accidental death of 11 individuals from one family. The incident happened back in 2018 in India. It got the hype because people were unsure of the cause; a family that was seemingly emotionally stable, good people with no such worries, and a wedding a few days away, all members hanged themselves to death with their hands and feet tied.
Read More: 5 Netflix Shows Based On Zombies That Are Highly Addictive
But should we give it the hype?
While the gist of the season was a good one, that we need to have a sociological revamp; we should stop with the concept of house of secrets (ghar ki baat ghar me rakhna) to avoid such future horrifying incidents. But given how the Pakistani drama industry is already glorifying suicide, is it something our country should give the hype to? What if it motivates weak-minded people to follow suit?
Read More: Is Glorifying Suicide In Pakistani Dramas The Only Way To Show A Story?
Plus, we are no stranger to horrifying incidents of fathers throwing their children in sewage channels with the intention to kill.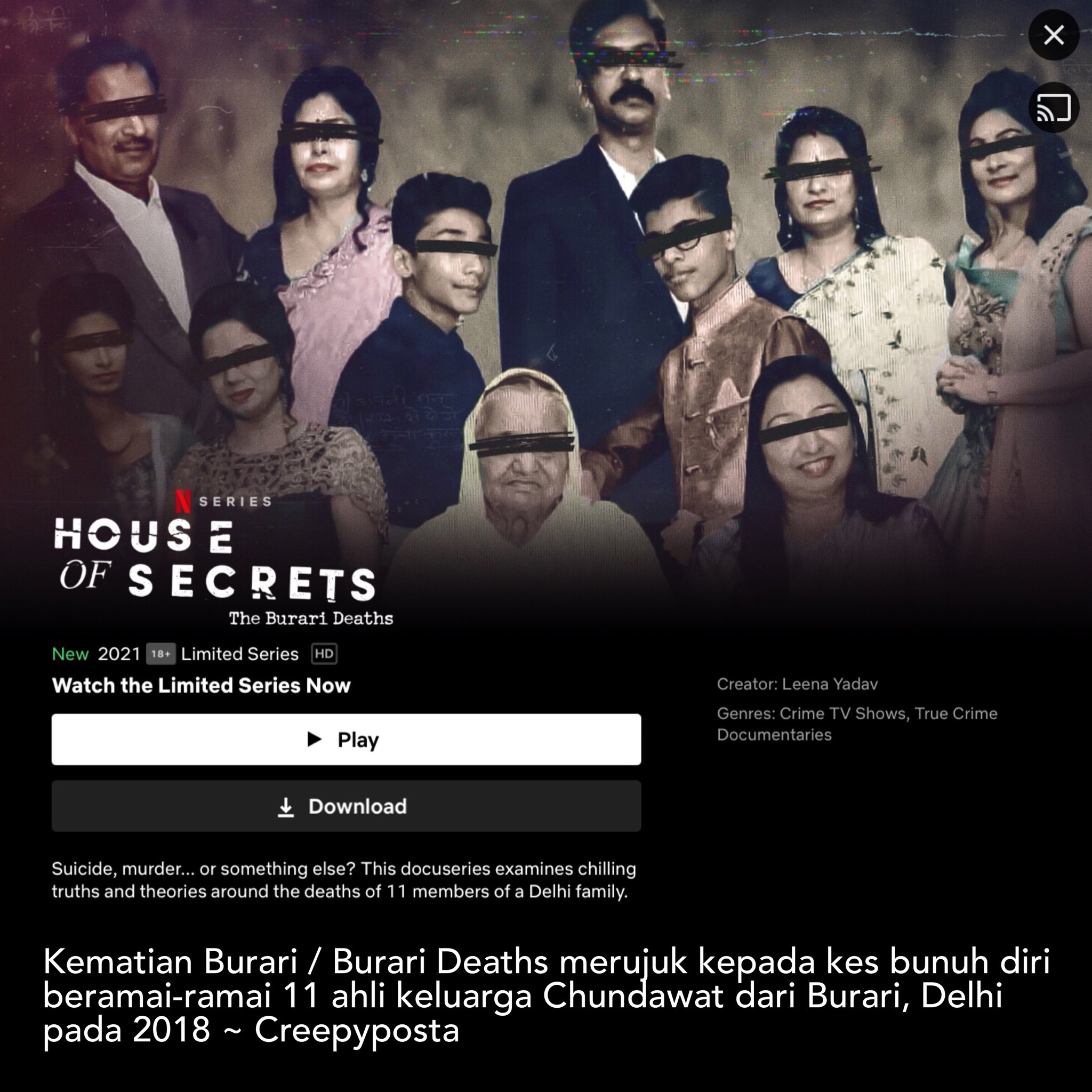 While we do need to start conversations that were hinted at in the season, we definitely need to stop watching content that will push us further down the rabbit hole.
Moral conversation aside about how this may give ideas to potential suicidals on how to blame supernatural and psychological causes for their actions, the only mysterious part was probably the concept; The 11 deaths, 11 pipes, 11 windows. Other than that, it was just a drag. Same story being repeated by the police, neighbour, journalist, crime reporter, and even psychologists. Probably someone incredibly psyched about documentaries should watch it. If you are more of a dramatic person, watch Midnight Mass.
Stay tuned to Brandsynario for the latest news and updates!