KitKat is onto another league with the latest venture of its own for netizens. The famous chocolate brand, KitKat, is giving people the chance to "have a break". It's going to launch a global AI-powered staring contest, Blink Break. Participants will have a face-off with absurd animals and it keeps getting more intense. Here's everything you need to know:
Read more: 5 Netflix Shows Based On Zombies That Are Highly Addictive
What's Going On With KitKat?
The new AI staring contest has been developed by Wunderman Thompson's UK and Seattle offices. The contest titled Blink Break will see participants face off against progressively more absurd animals as they keep getting further into the game. Animals like a lemur or a snowy owl will be staring back at you as if they're real. The game uses machine learning to recognize a face and detect blinking. It also returns results "literally within the blink of an eye".
What Is The Purpose?
When asked why the new contest, KitKat had a heartwarming response to give. KitKat said that the Blink Break serves as a fun and much-needed distraction from the mundane every day. People can actually take a break!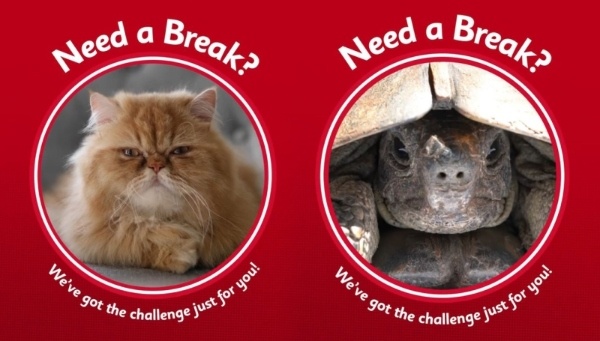 This launch is even more important because of what many studies are now showing. New studies have shown that even brief diversions from a task can dramatically improve the ability to focus. We all know now that people are turning to social media to break up their day more than ever before.
Where Has This Been Launched?
KitKat did its research and found that Instagram is the most famous app for Gen Z. 63% of users scroll through their feed at least once a day. Thus, it launched its Blink Break on its Instagram page.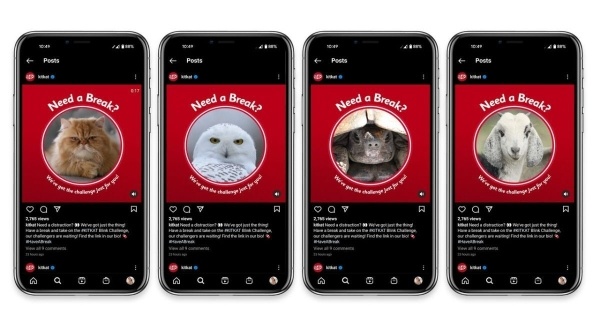 The team behind KitKat added that the chocolate has encouraged people to take a break since its inception. Now, this campaign shows how it has adapted for younger minds. The team recognizes that developing an AI strategy is unlike a chocolate brand. However, the movie comes to show the "legendary positioning" of the chocolate with a fresh perspective. Surely this strategy will work its charm and make KitKat once again the best-selling chocolate out there.
Read more: Heinz Reveals The Truth Behind '57 Varieties' On Its Label
Stay tuned to Brandsynario for the latest news and updates.