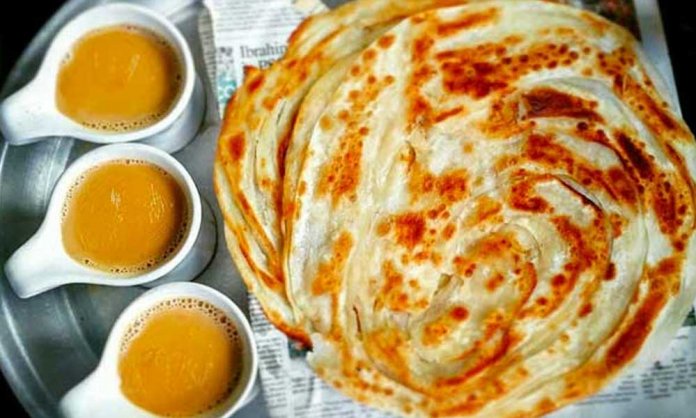 Karachi is known for its food. Whether it is a fancy restaurant or a roadside cafe, the food business in Karachi is booming.
When you're on a budget or not in the mood to dress up, your best bet is to hit the roadside dhabas and cafes.
Not only do they offer some very delectable options, but they also won't judge you for showing up in those nightsuit pajamas. Plus, they happily serve you in your cars, so you don't even have to get down.
1. Bun Kebabs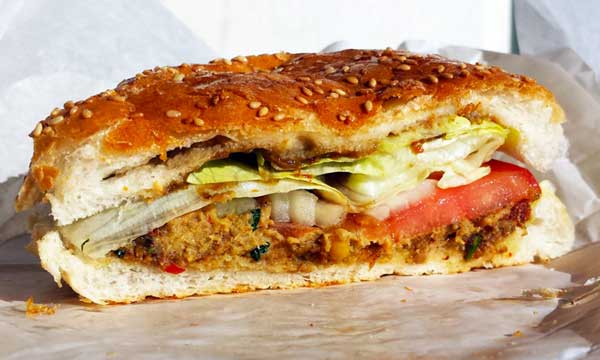 Bun Kebabs were the kings of fast food before burgers swooped in to steal the glory. However, they haven't been completely replaced. Many days at work for us have been saved by making a quick stop to the bun kebab stall nearby. You can find a booth at almost every corner of the road. But if you're looking for the absolute best ones, we recommend the famous 'Nursery ke Bun Kebabs.'
2. French Fries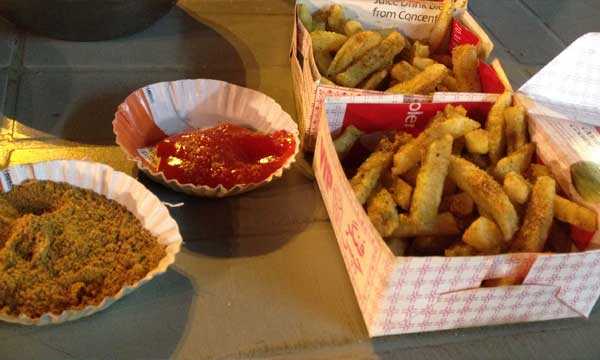 Let's be honest, Rs. 150, fries cannot compare to the Rs. 30 ones available at the various 'umeda aur zaiqaydaar chips' thelaas in Karachi. While they're incredibly greasy and most definitely fattening, they have the power to lift the darkest of spirits with a single bite. No one place offers the best roadside french fries, in our opinion. We love them all equally.
3. Gola Ganda and Kulfi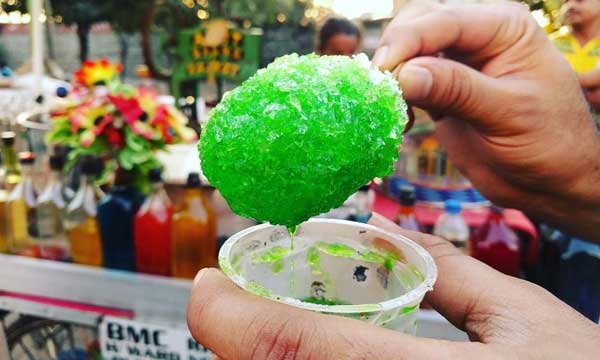 On an intensely hot day, chill with a cup of flavored shaved ice or Kulfi. Dhoraji is famous for a street full of thela walas selling both gola ganda and Kulfi. Easy on the pocket and incredibly refreshing, both Gola Ganda and Kulfi are sent from heaven for us all.
4. Pani Puri, Gol Gappas and Chaat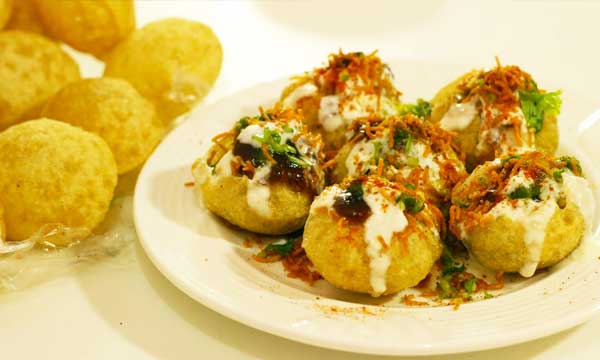 Whether it is a plate of mix chaat or that of gol gappas, this list will be incomplete without giving chaat a mention. We are a fan of the meethi dahi puri, but all types count. The most famous that we can think of is the Rajoo ki chaat at the main Bahadurabad. Great taste and value for money, plus they serve you in your car. Parking, however, is a big issue.
5. Kebab Rolls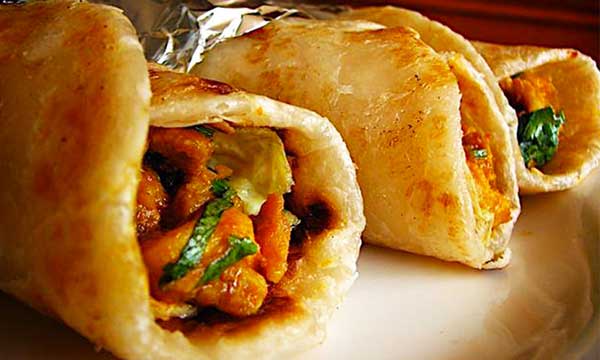 Ahh, many of our memories after exams revolve around stopping by Eaton for Garlic Mayo rolls. Ever since the very famous Silver Spoon closed down, numerous other outlets have cropped up, offering their variety. We have even tried the Zinger rolls, yes they exist. The most famous ones, however, are the Chicken Chutney rolls by Hot n Spicy.
6. Kachori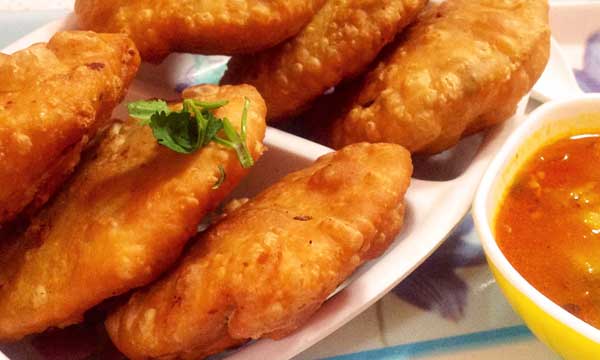 Imagine feeling dreadful after a long day at work, and just as you're reaching home, you find a thela frying hot and delicious Kachoris. What do you do? Well, if you're anything like us, you will be stopping by to buy a few dozen with 'Aloo ki sabzi' on the side. The most famous ones in Karachi are those you find near the Passport Office.
7. Shawarma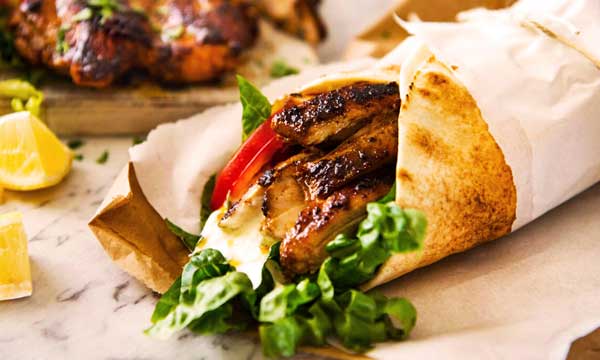 Originally a Middle Eastern dish, we have added our personal touch to Shawarmas. The best ones we had were near Aghas Supermarket. You can find them now at nearly every chaat house in Karachi.
7 Restaurants Overseas Pakistanis Must Visit When in Karachi
8. Dosa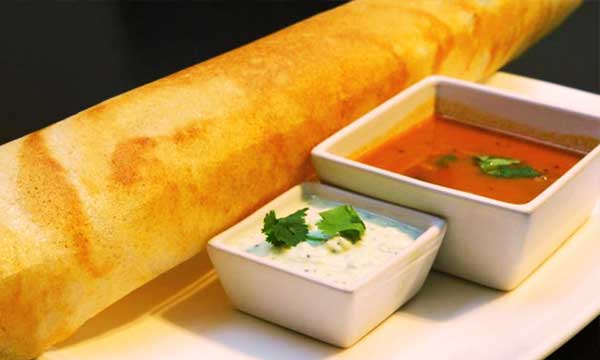 Dosas can be found at quite a few places in Karachi. The crispy flatbread filled with spicy potatoes, when dipped in coconut curry and chutney makes us giddy with delight. While Bombay Chowpatti offers dosa, the place is not consistent with the food quality. The little van outside Tooso, on the other hand, has never disappointed us.
9. Samosas and Jalebi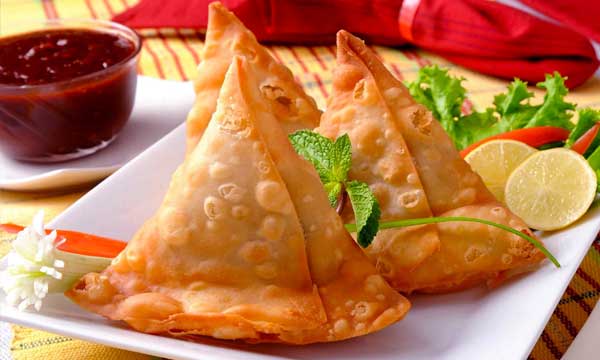 Evenings with samosas, jalebi, and namak paray, of course, are the best ways to wind up a crazy weekday. With Ramadan coming soon, now's your chance to enjoy some while you can still manage to find them.
10. Chai and Paratha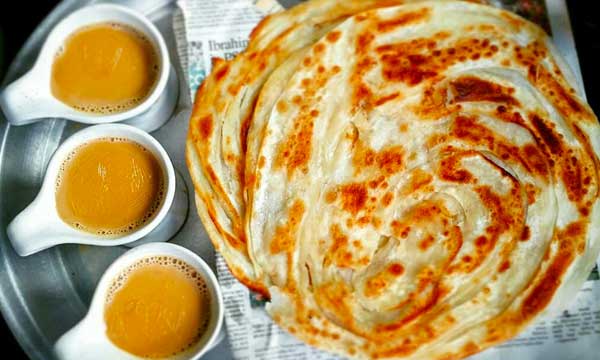 When all else fails, head to the nearest chai ka dhaba and mull life over a plate of paratha and chai. You'll be done in under Rs. 100 and still have a smile on your face. If you're looking for one place, in particular, we recommend the Alamgir Hotel. Their parathas will make you the happiest person alive.
Have anything to add? Let us know in the comments below.
Stay tuned to Brandsynario for more news and updates.