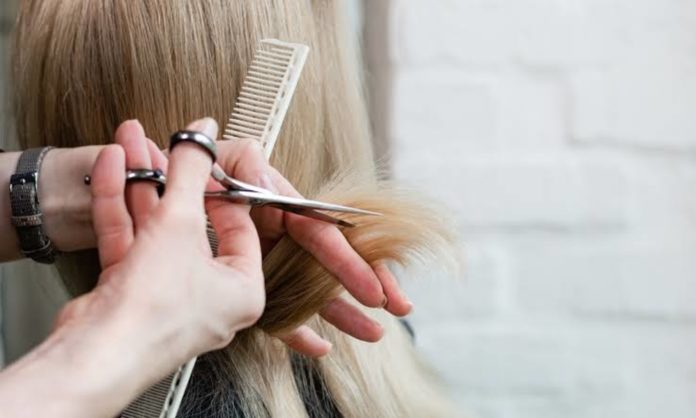 A good hairstyle is the key to a good look. Often we are looking for different ways to revamp our style, and when we do so, our hair is the first thing we always think of changing. While the very idea of changing your hairstyle is daunting, at the end of the day, it comes to the hairstylist you choose for yourself for the perfect haircuts.
Looking for the right person for a haircut is not easy. However, with a little bit of research, you can find the hair mate you need. Today we have put together a list of the best salons where you can get the best haircuts in k-town.
1. Palwasha Yousuf Hair Bar
Palwasha Yousuf's hair bar is the latest buzz of k-town, and rightfully so. The talented artist has shown what it means to cater to your hair. Palwasha Yousuf hair bar is a one-stop solution if you are looking for a good haircut without worrying about how it looks. The hair salon offers various hairstylists who know the art and always communicate flawlessly.
2. Joie's Salon 
If you are looking for a quick pick me up, a haircut at Joie, followed by a good blowdry, would be the best to get. Joie offers talented hairstylists who always know how to give you those luscious locks without chopping down inches of your hair.
3. Toni & Guy
The hair maestros, Toni & Guy, offers a wide variety of hair treatments; however, their haircuts always stand out the most. The hairstylists at Toni & guy are always one step ahead of how to go about your hair.
Read More: 8 Haircare Myths That Make No Sense At All
4. Mizka
Another salon located in the vicinity of DHA Mizka is your go-to if you want to give your hair a much-needed transformation. With a decent experience under her belt Mizka has gained some of the most consistent clients and speaks of her work like no other.
5. Pengs
Pengs have received some rave reviews for haircuts for a long time. The artists at pengs are always consistent and always listen to the customer. Pengs is an excellent option if you are looking for something within your comfort zone without going drastic.
6. Nabila's
Once you visit Nabila's, you might end up visiting again and again, at least that's what we have seen. The hairstylists at Nabila's are always the best at what they do and always ensure to give you the hair transformation of your dreams.
7. The One Salon
The One Salon is a game-changer when it comes to a decent hairstyle. The one salon offers various services, but their haircuts speak the most about themselves.
Read More: 6 Treatments To Get Rid Of Your Dry & Damaged Hair
Stay tuned to Brandsynario for the latest news and updates.