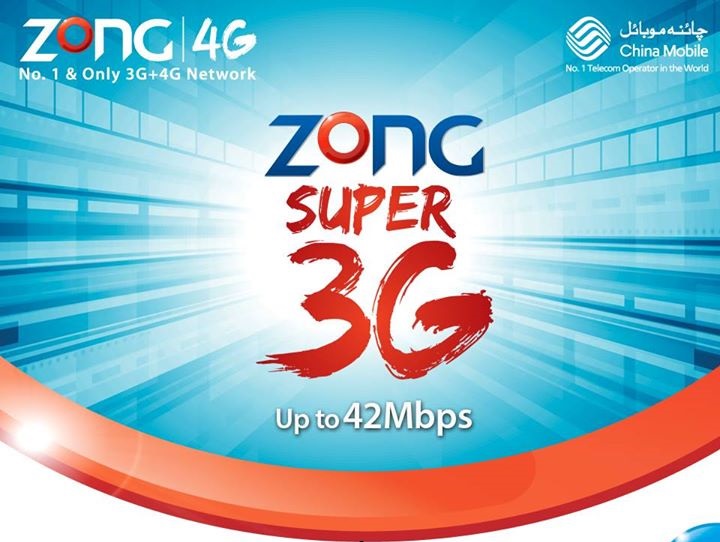 The findings of Pakistan Telecommunication Authority's Quality of Service (QoS) survey reveal that Zong has the highest mobile data speed among all the cellular mobile operators in Pakistan.
With 7.71Mbps of average 3G speed, Zong is on top followed by Mobilink with 5.04Mbps while 3G speeds of Telenor (1.94Mbps) and Ufone (1.17Mbps) are averaging below 2Mbps. 4G networks have not been surveyed this time by PTA.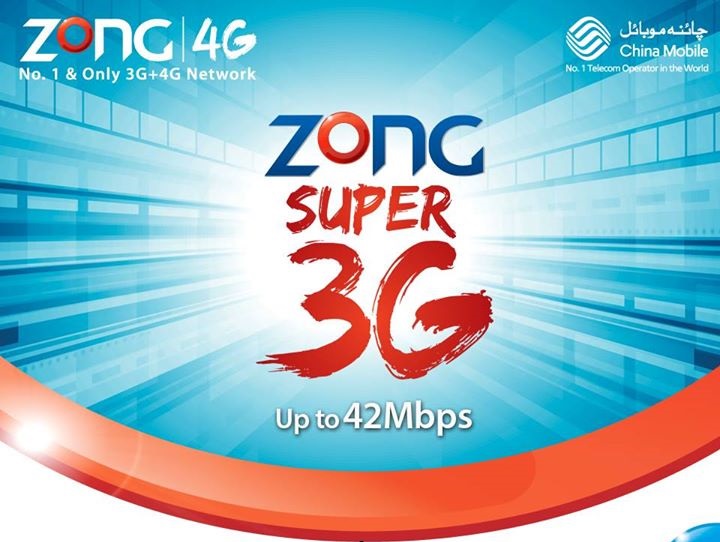 This comprehensive Quality of Service (QoS) Survey of 2G and 3G networks was carried out in Islamabad, Rawalpindi and Peshawar on adhoc basis to check voice and data services as per required standards  and results show that that call connection time of all the mobile operators is not up to the mark.
PTA has said that Quality of Service (QoS) survey is in progress in other major cities of the country and findings by far indicate that 3G operators with 10MHz frequency spectrum is higher than 3G operators with 5MHz frequency spectrum.
Following is detailed graphical representation of QoS findings.
3G Speeds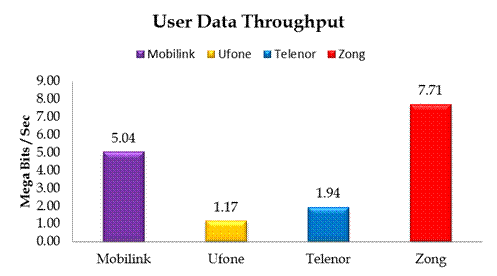 The data 'throughput' of all 3G operators is higher than the target set in their respective licenses at the time of auction. Only Telenor's average 3G speed decreased as last time it was 2.2Mbps.
Signal Strength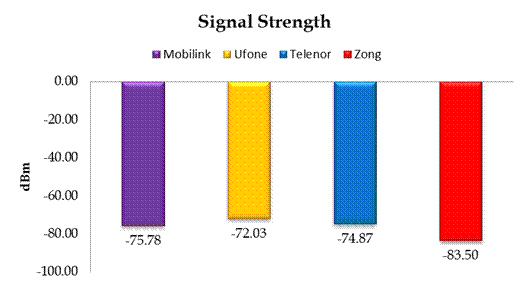 Signal strength of all cellular networks (3G/4G) is above benchmark and in majority showing excellent results in majority of the covered areas. However, PTA concludes on this point that Zong and Mobilink's 3G networks quality is superior due to the spectrum but Ufone and Telenor have better signal strength comparatively to Zong/Mobilink.
Network Accessibility – 2G Networks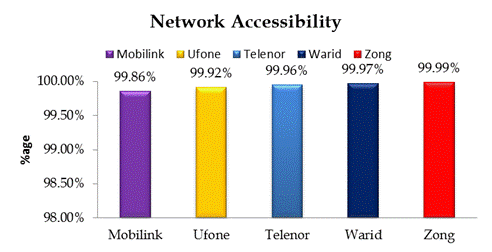 PTA found Network Accessibility of all the mobile operators as 'satisfactory' in this QoS survey.
Call Connection Time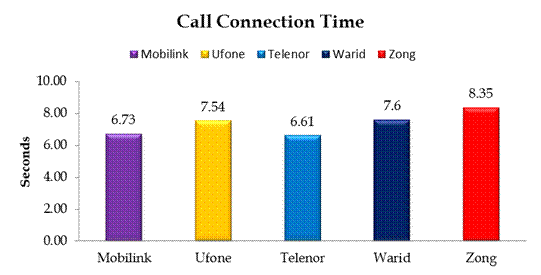 It is the time between dialing a number and hearing ring-back tone. PTA suggests all cellular operators to do better in connecting the voice calls as their performance in not satisfactory on this point.
Call Completion Rate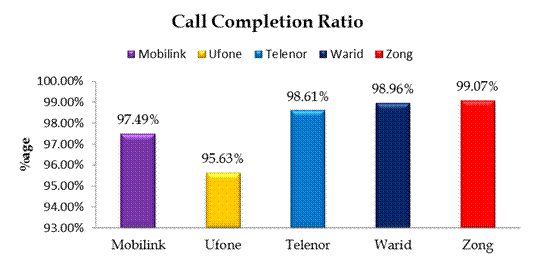 Mobilink and Ufone are below the required standard in Call Completion Rate due to call drops too often, whereas other three mobile operators are meeting the standard.
End to End Speech Quality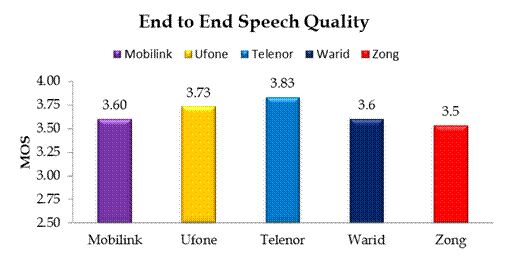 The end to end speech quality of all networks is above standard.
SMS Success Rate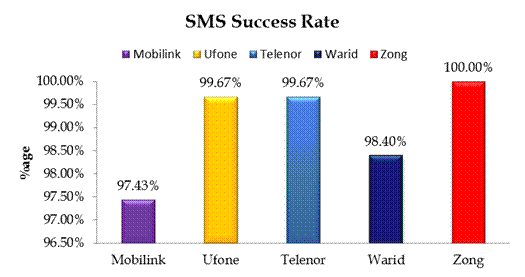 As per PTA's QoS findings, SMS Success Rate for Mobilink and Warid is below standard while other networks are touching the benchmark.