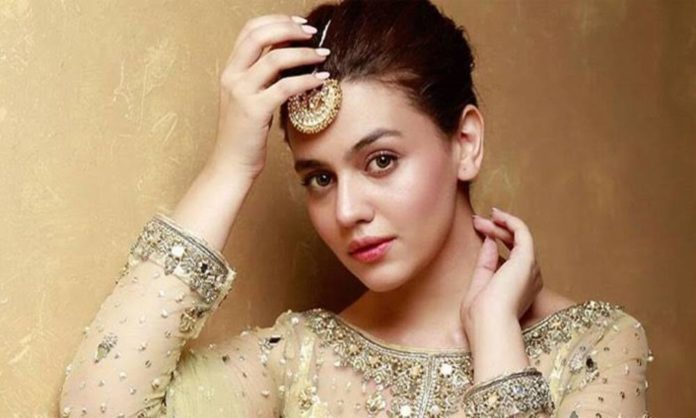 Zara Noor Abbas recently has been spotted performing umrah alongside her husband Asad Siddiqui and her mother. The actress shared the snippet from Haram. The troll brigade was quick to take notice and hopped on the bandwagon by trolling the actress in the comments section of her post. They called her out for showcasing nudity and preaching Islam within a year.
Zara Noor Strikes Back 
Celebrities have been at the receiving end of trolls and backlash from the public for years now. From commenting on their presence at the award shows while wearing a ball gown to commenting on their Umrah posts while wearing hijabs, netizens do not catch a break. In a similar instance, Zara Noor was trolled for her recent Umrah. Where netizens called her out for having double standards. They specifically claimed that there is no point in being an actress and performing Umrah at the year's end when all they do is spread vulgarity all year round.
Many others also raised the point about sharing such sacred pictures from Haram on her Instagram account which is full of vulgarity.
Read More: Feroze Khan Being Called A 'Hypocrite' For Celebrating New Year
Zara was quick to spot the hater and right away gave a shut-up call to them. While responding to the comment on her Instagram post she wrote,
"Whatever I do is up to me. My Allah, my grave. Why are you even trying to gain space in my grave? Sorry I have no space for you in my grave. Worry about yours."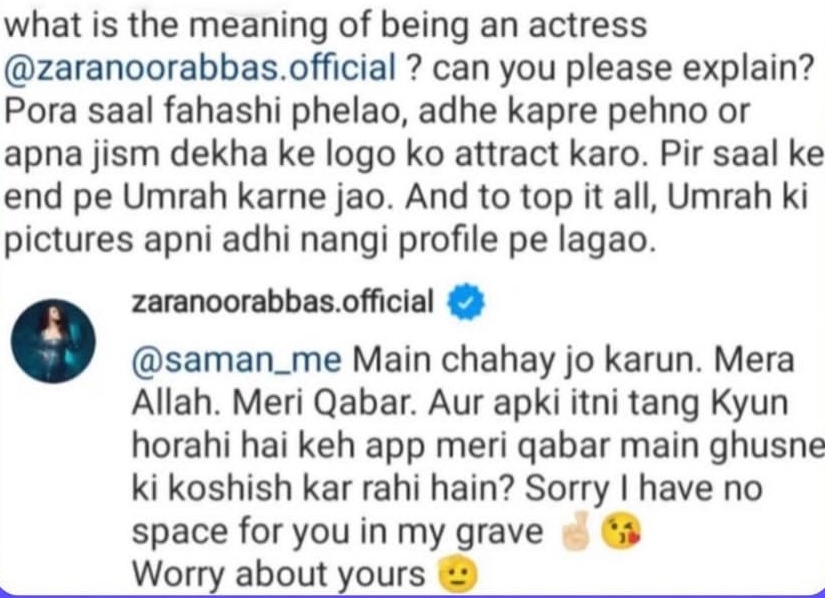 Zara Noor's befitting response to the troll caught the attention of social media and both the netizens and celebrities were quick to sympathize with the actress.
In similar instances, many other celebrities have also faced similar backlash from the public. However, it is extremely unfortunate that we have made it a point to comment on and disregard the lives of those in the public eye.
Read More: Director Bilal Lashari Celebrates The Success Of The Legend Of Maula Jatt
Stay tuned to Brandsynario for the latest news and updates.