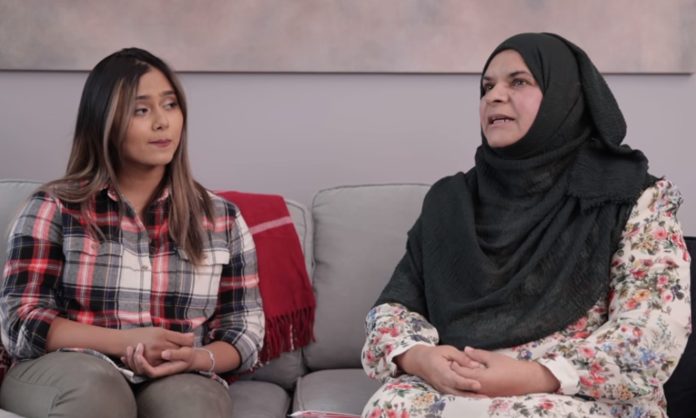 Zaid Ali, the popular YouTuber who attained the height of success through his comic videos on Bollywood movies is now pursuing a career officially as a vlogger. Now, most of his content involves his family. In a recent video, that meant having his wife and mom as guests.
Read More: Zaid Ali Has Started An Online Debate – Who Does The Baby Look Like?
Zaid Ali: Saas-Bahu Muzaakira
The idea behind the video was to have the saas-bahu have an honest conversation with each other. Maybe Zaid wanted to enforce the stereotype that the saas-bahu relationship is one where something is always going wrong. And they are not always truthful to each other. Well, maybe Zaid Ali, you are discounting the 'saving face' phenomenon or the notion of being respectful to the other person who joined the family not too long ago.
Saas-Bahu controversy 1: bahu is not perfect
Coming back to the video in question, Zaid asked both participants some questions and they were all very pointed and in reference to the other person. For instance, he asked his mother who her favorite daughter-in-law was. At first, she tried deviating it but then, when forced to give an answer, she made a remark that could come off as insulting. She said that no one is her favourite because no one is perfect; (well, no human is perfect, aunty).
Read More: Zaid Ali & Yumna Shahid Finally Welcome Their Baby Boy
Saas-Bahu controversy 2: bahu should not be older
In yet another question, Zaid Ali asked his mom what would she have done had she known that Yumna is older than Zaid. She tried hiding but it turns out that she would not have allowed the marriage to happen had she known earlier. Yumna was ready with her comeback though. She said that her other bahu is also older than her husband. The mom did add though that morally it's not wrong to marry older women. (But ouch, aunty you said it like the men are doing a favor on the women for marrying them).
Yumna is not coming slow either
When Zaid gave Yumna a hypothetical question of who she would help were Zaid and his mom to fall down a flight of stairs. Yumna must have wanted to seem nice to choose the saas but her explanation seemed a little shady. She said, well, you know, aunty seems like she would need more help. (Are you age-shaming her or fat-shaming her Yumna?)
Watch the video
Zaid Ali, was it scripted?
All that said, it seems like the show was scripted. Why else would Yumna openly say anything to her saas or saas call her out so openly? If their relationship was not good in the first place, they would not even agree to do the show together. And since they agreed to do the show, their relationship was indeed well, in that case, they would never be accusatory to each other especially in public.
Stay tuned to Brandsynario for the latest news and updates!