Zaid Ali and Yumna Zaid are perhaps the most famous Pakistani YouTube couple. Since their wedding, the two have owned the internet with their vlogs, their achievements, and whatnot. We were just obsessing with their new house when they announced that they were expecting their first baby! And just like that, they have revealed baby Izyan's name. However, a new online debate has started… Here's what it is!

Izyan Ali Zaid
The couple gave birth to a son who they named Izyan Ali Zaid. Kudos to them for picking such a unique and wonderful name. The couple initially kept their son's face hidden from the public perhaps out of concern for the evil eye but now they have come around. When they shared Izyan's pictures like this, their fans felt a great deal of FOMO.
The Big Reveal
However, in his latest vlog, it appears the couple decided to come around. They revealed Izyan Ali Zaid's face to their fans and public – to millions of people. Zaid Ali especially asked everyone to please say Mashallah each time they see his son! Have a look at their son: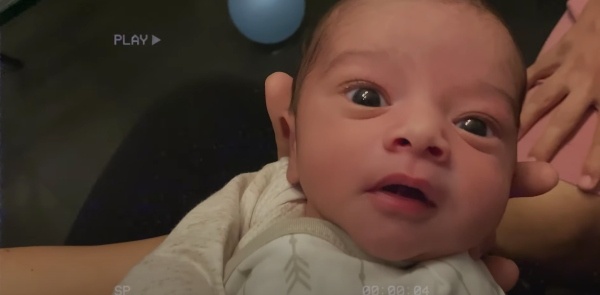 Read more: Zaid Ali & Yumna Shahid Finally Welcome Their Baby Boy
Trip Down Memory Lane
Izyan is one lucky child because his parents have already started making vlogs of him. The couple had collected several photos and videos of him that they included in the vlog, including his first bath video too. Baby Izyan looked every bit adorable and the effort in the vlog is the doting parents' love for him.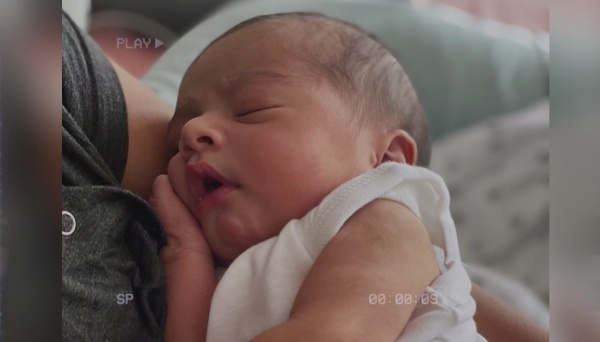 The Online Debate
The comments everywhere under pictures of Zaid Ali's son are focused on who he looks like. Typical desi response to seeing a child for the first time— we can't help it! Every fresh pair of eyes has a different verdict on who Izyan Ali Zaid looks more like— his mother or his father or his grandparents?


So far, the comments have leaned more towards Izyan looking like his mother. Truth be told, we're going to have to side with that. Izyan has his mother's full cheeks and her eyes, making the two look like twins.

Yumna Zaid can really hold her baby up and genuinely be like "mini me" because it couldn't be more true. While Zaid Ali will have to digest this news, for the time being, a baby's face constantly keeps changing so there's some hope for him.
Read more: Pakistanis Surprised At The Age Difference Between Zaid Ali & Yumna
Stay tuned to Brandsynario for the latest news and updates.