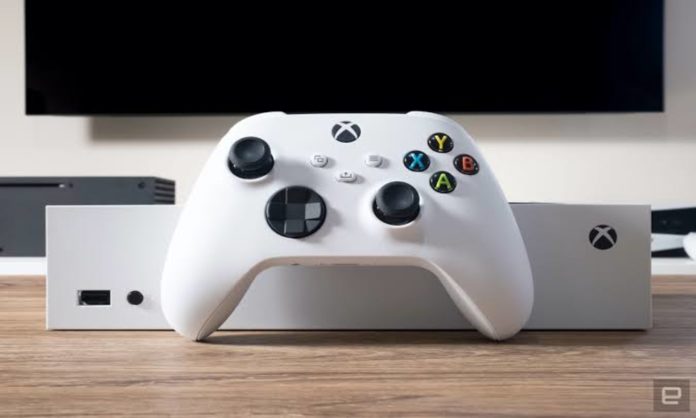 Microsoft may be about to solve the games console shortage problem by removing the need to buy one in order to play Xbox games.
According to the reports, Microsoft is thought to be working on an Xbox streaming device, which would allow access to the Xbox Cloud Gaming service and hundreds of console games.
As it's purely a streaming device, either a stick or puck-like device is expected carrying the Xbox branding. However, if you own a Samsung smart TV, the functionality will be offered in an app which removes the need to purchase a separate device.
Xbox Streaming Stick
The small device would plug into your TV's HDMI port and give you access to the Xbox Cloud Gaming service, which includes hundreds of games through Xbox Game Pass Ultimate. Along with TV shows, movies, and other media. VentureBeat reports that those with Samsung TVs won't need any additional hardware, as the company is teaming with Microsoft to create a game-streaming app built directly into its sets — similar, in a way, to TCL's Roku TVs.
Read More: 5 Best VR Games Every Gamer Needs To Check Out
Xbox Streaming Stick Will Reportedly Launch in the Next 12 Months https://t.co/nq6kMJ5Wv8 pic.twitter.com/WT6B5OP9KG

— Gizmodo (@Gizmodo) May 9, 2022
Removing the need to purchase an expensive games console may seem like a backward step, but Microsoft has been making the switch to subscription gaming and streaming this generation. The hardware is seen as less important than it once was, and Games Pass Ultimate looks to be the future as far as Microsoft is concerned.
Read More: Here's How You Can Make Your Spotify Playlists Much Better
For now, a branded streaming device has yet to be officially confirmed. Meanwhile, it is reported that Microsoft is planning to launch it within the next 12 months. Combined with the expected Xbox Game Pass Family Plan, Microsoft could end up with multiple Xbox streaming sticks in some homes next year.
Stay tuned to Brandsynario for the latest news and updates.