Gone are the days when gaming was only a hobby or a form of entertainment to be indulged in your leisure. Now, the gaming industry has evolved into a multi-billion dollar industry that captivates millions of people all around the world on various platforms and consoles.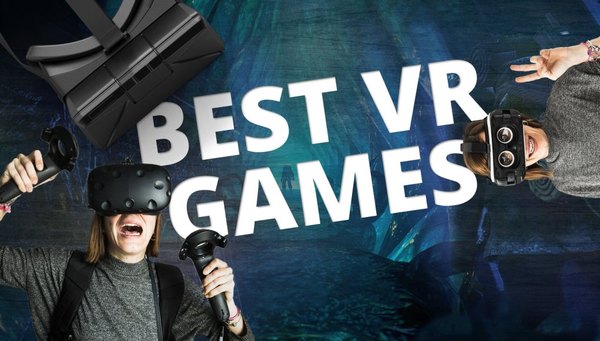 After the popularity of PC games, PlayStation and Xbox, another platform/domain rolled out which enhanced the gaming experience which was referred to as virtual reality. Even though it is not as popular as PC, or controller-oriented gaming consoles; the platform has gained a lot of attention in the past few years.
5 Best Virtual Reality Games You Need To Check Out Now:
Virtual reality games are way different than any other platform as it puts the player in the game and gets them to play in scenarios that seem real to them but are a work of excessive graphics, VR Glasses and touch/motion sensors that often come with gaming consoles.
1. Astro Bot Rescue Mission:
This game requires you to save your teammates across space. It also has a 360 degrees world and has a range of weaponries and features that make it one of the best VR games.
2. Beat Saber:
Slashing your way through with swords and chopping off music that comes your way. Beat Saber is an amazing interactive game with graphics and aesthetics that will take you to an entirely different world. It is a very active game that requires you to be vigilant and prepared for whatever is thrown at you.
3. Budget Cuts:
A game with a storyline that seems to come out of a Black Mirror episode, Budget Cuts is a game about robots taking over your job and you prevent them from taking away your job, that is your only source of income. The dystopian virtual reality has an interesting plot and amazing features that make it one of the best games on VR.
4. Everybody's Golf:
A game to take your mind off of things and help you relax. If you are unable to go to a golf course or have no strength to interact with someone, this game is for you. The game allows you to enjoy the game of golf and lets you choose the course of your choice.
5. I Expect You To Die:
In this game, you play the role of a spy who is in life-threatening situations and has to get out of them successfully. This game allows you to put yourself in risky situations without actually getting you at risk.
Do you think there is any virtual reality game we may have missed out on?
Let us know under the comments.
Follow Brandsynario for more news and updates.