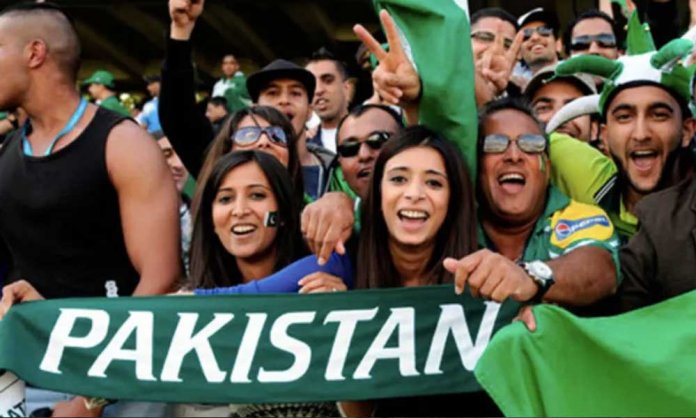 According to the World Happiness Report, Pakistanis are once again happier than Indians!
The World Happiness Report ranks 156 countries by their happiness levels, and 117 countries by the happiness of their immigrants.
The main focus of this year's report, in addition to its usual ranking of the levels and changes in happiness around the world, is on migration within and between countries.
Last year in 2018, Pakistan ranked on #75 while India ranked at #133. This year, Pakistan ranks at #67 while India ranks at #130.
Happiest country in 2019. (out of 156 countries)

1.🇫🇮FIN
2.🇩🇰DEN
3.🇳🇴NOR

6.🇨🇭SUI
7.🇸🇪SWE
9.🇨🇦CAN
11.🇦🇺AUS
15.🇬🇧GBR
17.🇩🇪GER
19.🇺🇸USA
21.🇦🇪UAE
24.🇫🇷FRA
28.🇸🇦KSA
30.🇪🇸ESP
32.🇧🇷BRA
43.🇨🇴COL
67.🇵🇰PAK
68.🇷🇺RUS
79.🇹🇷TUR
80.🇲🇾MAS
83.🇲🇳MGL
93.🇨🇳CHN
140.🇮🇳IND
154.🇦🇫AFG
156.🇸🇸SSD

(WH)

— World Index (@theworldindex) September 20, 2019
Indians are Taking it to Social Media to Express Their Disbelief!
It's shocking that
PAK is much happier than IND

— Er. SanjayMishra(Prince)🇮🇳 (@SanjayMishraP) September 20, 2019
Wtf….. 67 and 140… Really ?

— Hiren Kalsariya 🇮🇳 (@imHirenK) September 20, 2019
In paid partnership with ??

— I'm God u dumb idiots! (@arvindsimon) September 20, 2019
I guess admin is from Pakistan, Pakistan happiest country, no one believes

— Erus (@ofVentus) September 20, 2019
If Saudi Arabia on 28 and Pakistan on 67, I dun anymore know what happiness IS!

— Ashish Shashank (@AshishShawshank) September 20, 2019
So you're telling me Pakistan is most happiest country than India 😂

— bhushan kakollu (@kakollu_bhushan) September 20, 2019
What are your thoughts about the results?
Share them with us below!
Stay tuned to Brandsynario.