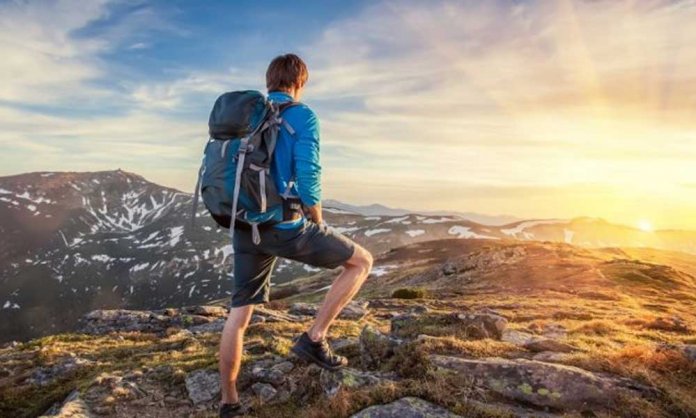 Summer is that time of the year when you want to escape your routine life and just run away to another part of the world and seek adventure.
However, the current state of Pakistan's economy and the rupee's present standing against the dollar makes travel very difficult. Globetrotting has become a luxury not many can afford.
But then again, why do we only consider flying and touring across the world when Pakistan itself is such a beautiful travel destination? It's a shame that so many Pakistanis themselves have never considered exploring their own homeland.
Pakistan is a great summer destination that's affordable and a great way to spend your vacation.
Here are 5 reasons why Pakistan should be your next travel destination:
1. It's Comparatively Affordable!
It's easy on the pocket as a lot of local travel and tour agencies offer amazing packages for you to avail of. The same amount in which you might only be able to afford a visa or plane ticket to an international location can be the same that this will cover food, accommodation, transport, and plenty of awesome activities in Pakistan.
2. Cultural Diversity
Pakistan has four provinces and each has its own culture, traditions, dialect, and palette of food and art. So, even if you are a Pakistani, there's probably so much you do not know about your own people or country. There are so many languages to learn, delicacies to taste, music to enjoy and communities to explore.
3. Natural Beauty, Adventure, Thrill, and Extreme Sports
Pakistan is full of breathtaking spots that will make you fall in love with this country all over again. It is a paradise for those willing to explore.
The northern areas of Pakistan are famous for the sky-high mountains, lush green valleys, mighty rivers, beautiful lakes, and fascinating wildlife.
If you're a mountaineer, a rock climber, a paraglider, river rafter, or any other sort of extreme sports athlete, you'd love to explore this part of the world as it offers all kinds of activities that'll give you an adrenaline rush.
4. The Local Bazaars
There is a flourishing market culture in Pakistan with a number of market places in every city and district, offering something unique.
You can stop by for a conversation with the local shop owners and find out interesting details about the place and particular purchases. This land is a haven for handmade handicrafts and local organic fruit and other edibles that are not available anywhere else in the world.
5. Break the Negative Image and Witness Heaven on Earth
Pakistan is a hidden paradise, yet the perception of the country has always been 'dangerous' and associated with terrorism, extremism, and corruption.
Before convincing the rest of the world, we Pakistanis need to be convinced ourselves. And the only way to do that is to pack our bags, hit the road, and get ready to explore.
It's time to highlight the positive image of the country and to generate awareness among the people.
Stay tuned to Brandsynario for more news and updates!