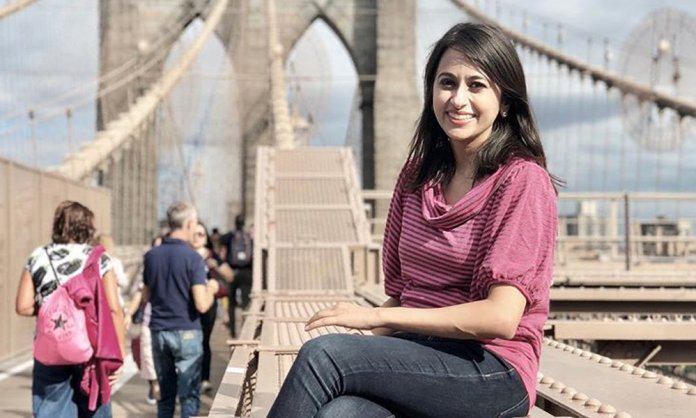 The tourism industry is clearly booming in Pakistan. Forbes in its list of coolest places to visit in 2019, listed our homeland and encouraged the world to explore the valleys of Hunza, Shigar, and Khaplu.
What's more, Pakistanis themselves are travel buffs that always harbor a wistful longing to explore the most exotic locations.
We caught up with a travel enthusiast, Rabia Aftab who runs a stunning Instagram travelogue, called Wonder In a Suitcase.
Brand Manager at a leading MNC, the Instagrammer has a penchant for traveling overseas. One look at her account and you'll realize that she is a passionate global jet setter.
From Portugal, Vietnam, Croatia to Indonesia, Rabia has visited as many as 35 countries independently and makes sure she flaunts it all on her social media.
The globe-trotter believes that traveling has evolved her personality and has made her a better human being.
Travelling has made me a more peaceful person. I have learned to deal with a lot of things in life that I wasn't able to.

When you travel abroad you miss flights, stay at places you didn't think you will stay at. You meet different people from different cultures. That teaches you how everyone is different and makes you a better person.
Since Rabia has marked so many international spots on her map, we wondered what is her take on Alex, the American traveler deeming Pakistan as 'not an easy place to travel to'.
So I feel that no country is an easy country to travel to. I went to Morocco recently, I really struggled with the language . It was a barrier, But even then if you talk about Pakistan, it is an easy place to travel to as people are really friendly here when compared to a lot of other countries.
Travel bloggers and influencers are flocking our cities, their adventures in Pakistan inspiring millions across the world.
However, our local travel bloggers are working equally hard and playing an instrumental role to boost the nation's global image.
We also asked her the burning question, i.e. what's her take on local travel influencers missing from the Pakistan Tourism Summit that happened last month.
It is very good that a lot of International bloggers are coming to Pakistan and getting to know Pakistan better. But it is really unfair to Pakistani bloggers who are also doing great work to promote their nation.
She also feels that its the local talent of Pakistan that is more influential when it comes to travel blogging.
Local travel bloggers are making more impact on the tourism scene in Pakistan. International travel bloggers come and go. But local travel bloggers are the ones who are here and are promoting Pakistan more than anybody else.
We found Rabia very different to other travel bloggers who are usually enthralled about traveling to Europe and America. The wanderer is obsessed with Vietnam and is keen to travel all of Asia.
Check out all that she revealed about herself and her crazy voyages around the world
https://www.youtube.com/watch?v=I9WDuV6Jzno