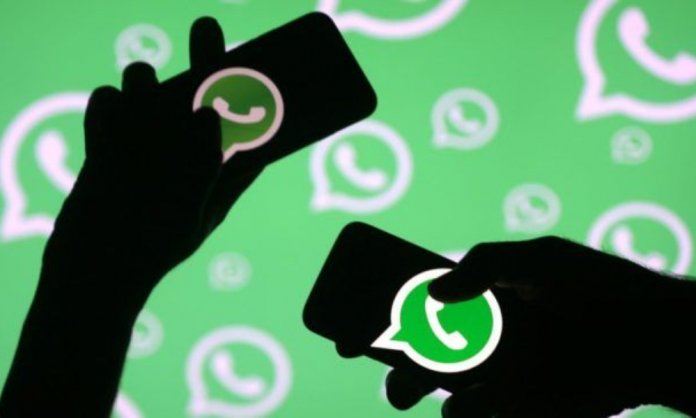 [Update]: WhatsApp users operating their phones on Apple devices have raised the issue that they are unable to play voice notes. The concerned party, Whatsapp has acknowledged the issue on Twitter. They have asked the users experiencing problems to share the iOS version to see if it is being experienced on iOS 14 beta.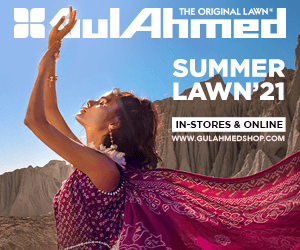 I confirm that some users having WhatsApp for iOS are experiencing issues playing voice messages.
Have you the same problem? Please share your WhatsApp and iOS version: I'd like to understand if you're on the latest iOS 14 beta. https://t.co/J4I1upeoGC

— WABetaInfo (@WABetaInfo) February 28, 2021
---
---
[Feb 19th, 2021]: Whatsapp has introduced a new feature and it is one that we might have never imagined would happen. It has introduced a logout feature on mobile apps!
The fact that only one WhatsApp account could be run on a phone had become normal. Unlike other apps, we had become used to the idea and didn't venture into the unknown. But now, the beta version of the application has a logout feature in place of the 'delete account' option. Now you will be easily able to log out from one account and sign in from another.
Since by now they are just throwing out updates, would it be too much to ask that the Whatsapp web should not be dependant on the internet connection of the phone app?
---
---
[Feb 8, 2021]: With more and more Whatsapp users switching to Telegram and Signal at an alarming speed, the app has been trying to introduce new features to retain its consumers.
The new feature entails that you will be able to send videos to your contacts and be able to mute them right and there, according to WABetainfo (a Whatsapp-focused information portal). Although, this feature is just for beta testers. So when you choose a video to send, in the edit section you will find the option to mute it.
While people can get this feature on the version they are currently using, the update is specifically assigned to the 2.21.3.13 beta update. So it is better to update the app to access it.
---
---
[Update]: The ongoing drama of WhatsApp, Signal, and Telegram has attracted lots of eyeballs. With the security on the line, many Whatsapp users have refused to update their app and shifted to alternate resources.
Now, realizing that privacy policies are very important, they must have decided to restore their customers' faith in them. Hence, on Thursday, they rolled out another feature for security for their desktop and web version of the app.
"Today we're starting to roll out a new security feature for WhatsApp Web and Desktop: face and fingerprint unlock when linking devices," it tweeted.
They did add that Whatsapp won't see this data.
---
---
As a direct response to WhatsApp changing its privacy policy, there was a major Twitter storm against the app. A considerable population claimed that they did not feel safe on WhatsApp anymore and would rather migrate to alternative apps such as Signal or Telegram than stay on WhatsApp. With the ultimatum by WhatsApp that should the users fail to accept its terms, the application would stop functioning as early as February; people have already shifted to the new apps.
WhatsApp Vs. Signal
Now, as any technology goes, there is a limit to servers that keep any app functioning. And with the success of WhatsApp over the years and alternative apps not quite as popular, it is quite likely that they were hooked to less strong servers compared to WhatsApp. So with the sudden surge of users on the app, Signal and Telegram were both to face issues. But the issues faced came sooner than expected, and whether they are linked to servers or not, it was quite ironic. Ironic because these users shifted to feel more secure, and it looks like their chats are not as safe as they were led to believe.
We are making progress towards getting the service back online. Privacy is our top priority, but adding capacity is a close second right now.

— Signal (@signalapp) January 15, 2021
So let's explore what really happened
Two days ago, Signal faced quite an outage. What happened made tons of new users skeptical about their choice. Were they still not safely conversing even after changing applications? But Signal couldn't lose this chance, a huge amount of new consumers now, could they? They immediately tried salvaging their reputation by claiming the data of new consumers was completely safe. They had nothing to worry about.
Signal has clarified that even though the users saw errors in chats, their chat is still secure. That said, it's possible that the user who got the glitch notification in a particular thread missed a message from that contact.
The app developers have ensured that "The next Signal app updates will fix this automatically."
Furthermore, all the users need to do is, when they see the 'bad encrypted message' sign, they need to take some measures. If they are an android user, they need to go into the menu on the top right. From there, they need to tap on 'reset secure session'. iPhone users would have gotten the notification 'received message was out of sync.' They will need to 'reset session'.
@signalapp are you ever planning to make your pc app better and more optimized? As of now it has huge ram consumption and many features are lacking . #SignalApp #Signal #signal

— fullmetal126 (@AyushmaanDas6) January 18, 2021
Technical difficulties
But as it turns out, these were not the only difficulties. Used to WhatsApp's efficiency, the new users are struggling with the alternative. The app in itself has high ram consumption, but the web counterpart of Signal is not optimized either.  Signal acknowledged these issues on January 15th and said they are working towards restoring the problems.
And the worst part is there are picture glitches as well. What will we do who survive on the screenshotting and sharing of conversations?
I can't seem to receive pictures people send me to my #SignalApp 🤬

— 🇺🇲 Gabe Avalos (@KASHCoach) January 18, 2021
Let's just be very sure when the rest of us make the change to Signal due to the new Whatsapp Privacy Policy!
Stay tuned to Brandsynario for the latest news and updates!