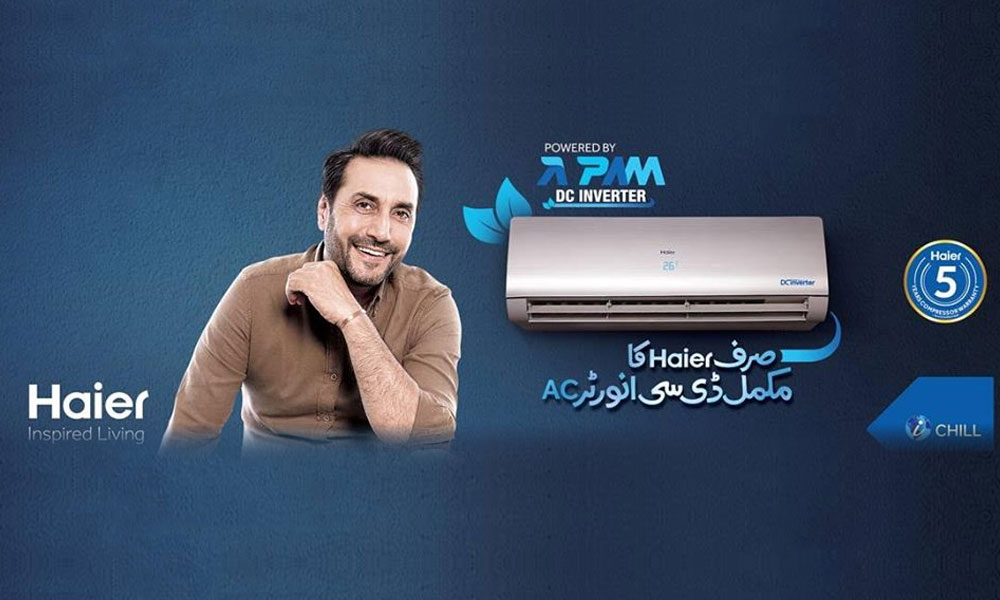 Haier, the leading global home appliance brand has made its name in delivering convenience to consumers in the shape of home appliances whilst promising to provide them with a lifestyle full of inspiration – the same inspiration that drives us to live our lives, succeed and do more.
Research and development is important to the organization and has been invested in leading to improved processes along the way to assure that they bring in innovation in the final product. A company that has won many awards, it focuses on product improvement.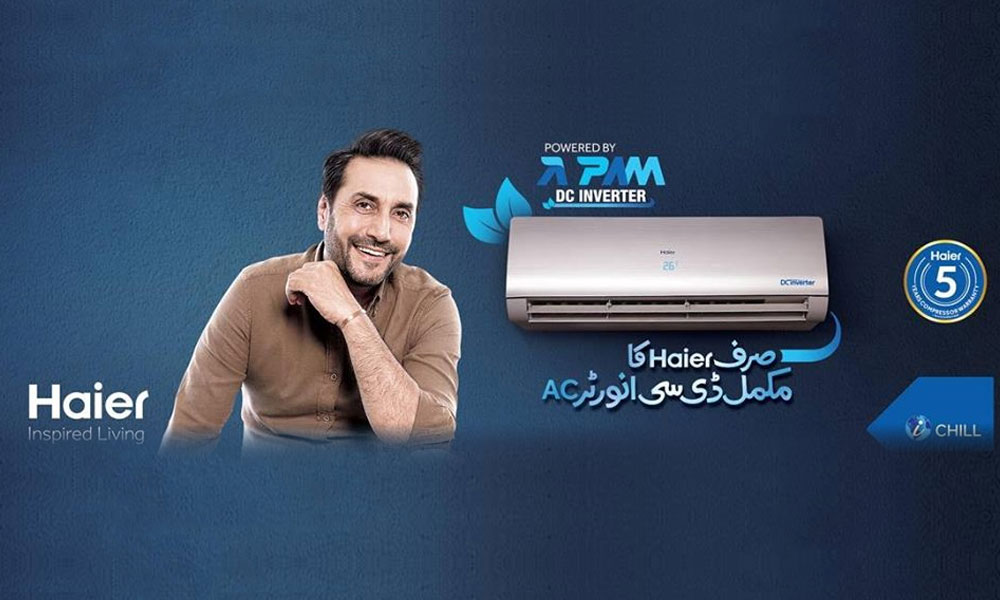 Summer is here bringing with it high temperatures. In pursuit for the coolest solution, consumers usually turn to air conditioners, which consume a lot of electricity hence proving very costly. Living in a country where we face load shedding and an undependable supply of electricity, a whole array of DC inverter air conditioners have popped up.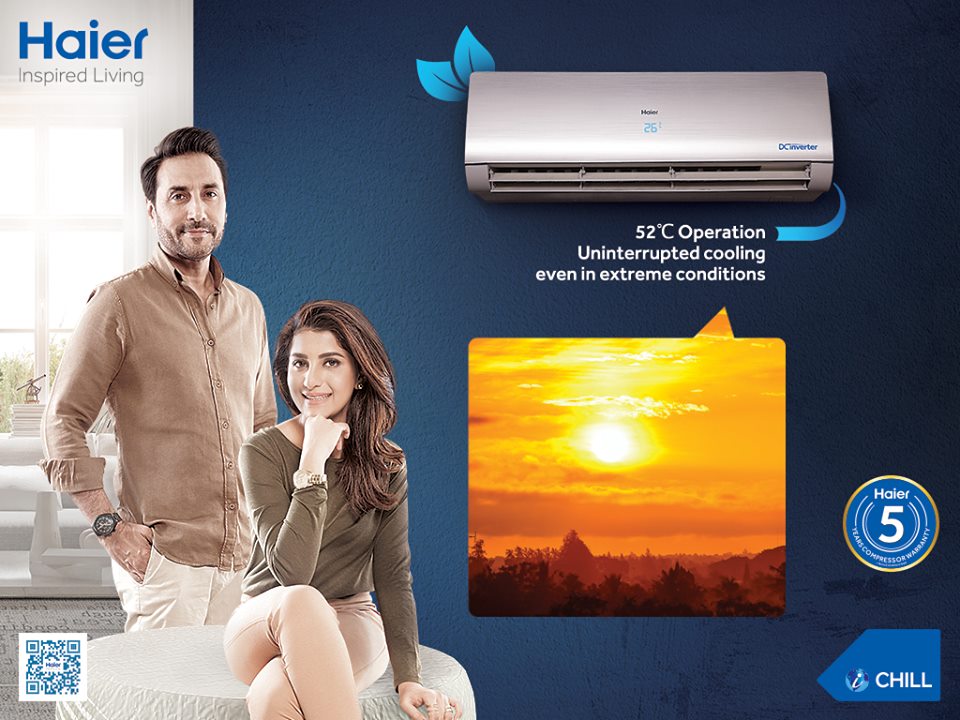 The attractive point for a customer to purchase a DC inverter Air conditioner is the cost saving that it provides and many companies have profited from this point. But have all companies really provided the Complete DC Inverter?
Being committed to its loyal customers, Haier takes a step further and provides them with a Complete DC Inverter Air conditioner that not only provides cost efficient cooling but is also a durable product that lasts longer compared to other products in the market.
Now the question that you might be asking is, "What makes a DC inverter a Complete DC Inverter?" Unlike other companies, Haier has installed a DC Compressor, DC Motor and a DC Fan, making a simple DC Inverter a Complete DC Inverter.
The Haier DC inverter is the only  DC inverter  backed by A-PAM technology or in other words it is an Advanced Pulse Amplitude Modulatio.
Here are 5 reasons why Haier is a complete DC Inverter:
Maintains the frequency to 160HZ
Results in fast cooling and therefore saving up to 66% on power
Requires less voltage for startup as compared or other DC inverters
Produces no noise and is 15% more cooling efficient compared with other DC inverters
Takes 48 minutes to cool down the temperature to 5 Centigrade while S-PAM takes 56 minutes to do the same
In conclusion Haier DC inverter air conditioning units have increased efficiency when compared with traditional air conditioners, extended life of their parts and the sharp fluctuations in the load are eliminated. This makes the inverter AC units being offered by Haier quieter, cheaper and more durable.
Stay tuned to Brandsynario for more updates.