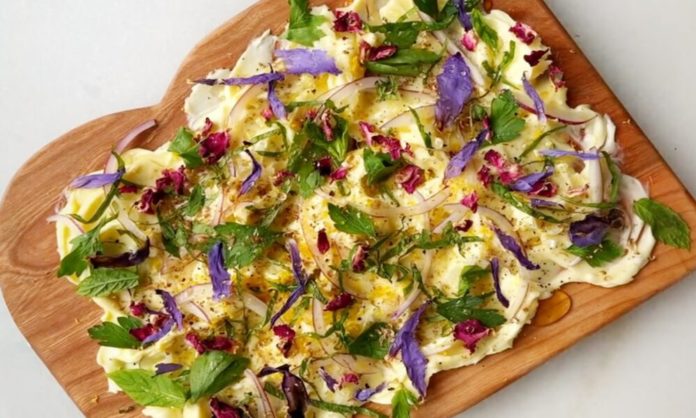 Are you tired of conventional charcuterie-rivaling wooden planks decorated with all kinds of cheese and snacks? Then these not-so-conventional charcuterie boards with softened butter and topped with photogenic garnishes might be your next favorite thing. Inspired by the buttery trend which started its round on TikTok, all you can see now are boards spread with hummus, buttercream, and more. But how do you make one and is the trend worth digging in?
Butter Boards – The New IT Thing?
For the butter board, the butter serves as a centerpiece ingredient, rather than a neutral accessory. The butter can be softened and spread end-to-end on a board, usually wooden. While the toppings can vary depending on the makers' mood, some of the most common ingredients we have seen include butter with honey, cinnamon, and walnuts. While jam and roasted garlic and crackers are also some of the most favourite ingredients.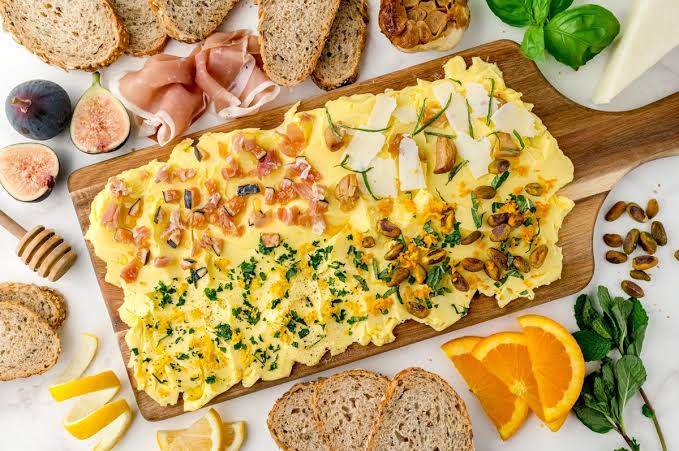 And of course the bread. When there is butter – there is bread so there is no restriction to what kind and size of bread you would like on the board because everything can go with it.
It's important to make sure you have plenty of toppings on that artfully smeared butter. No one like to have a mouthful of butter right so bringing the right balance and texture while making a butter board stand out is key.
Read More: 7 Healthy Chocolate Desserts You Can Trick Anyone Into Eating
Dessert Boards – A Big Yes? 
Of course, brands had to bring in their big guns too. Ice cream giant Ben & Jerry's posted a video showing different ways to layer its products, including a base of softened vanilla ice cream with crumbled apple cider doughnuts and apple slices for dipping. "You didn't think we'd miss out on this trend, did you?" the video was captioned. Well, if dessert boards could be a real thing then we are all up for it.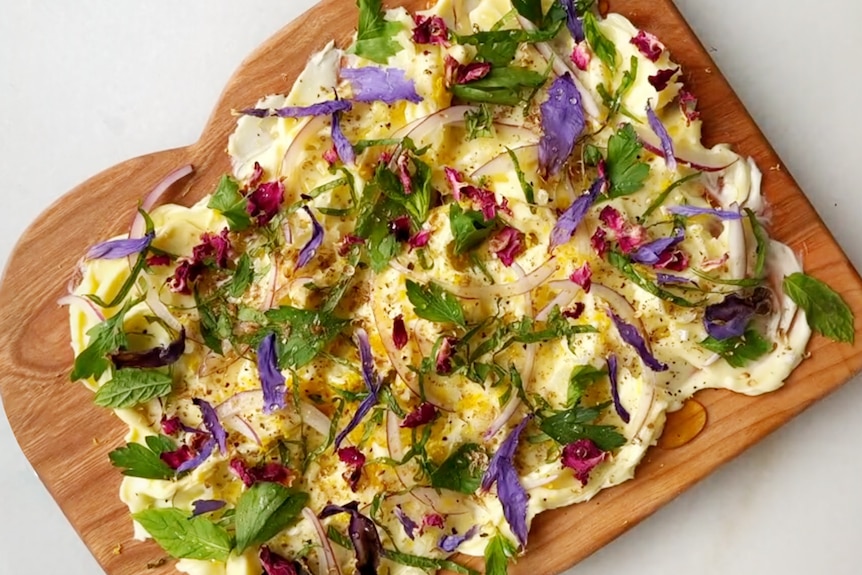 Serving food on boards is nothing new. Cheese and charcuterie boards have been popular for years and are hardly controversial. Not long ago, charcuterie boards — boards featuring different kinds of meats and cheeses with accompaniments like olives or fruit took TikTok by storm, but their popularity eventually waned. Likewise, while the butter boards seem like a good option it is arbitrary to see if they could stand the test of time and changing trends.
Read More: Quality Streets Wrappers Are Getting A Makeover – Here's How!
Stay tuned to Brandsynario for the latest news and updates.