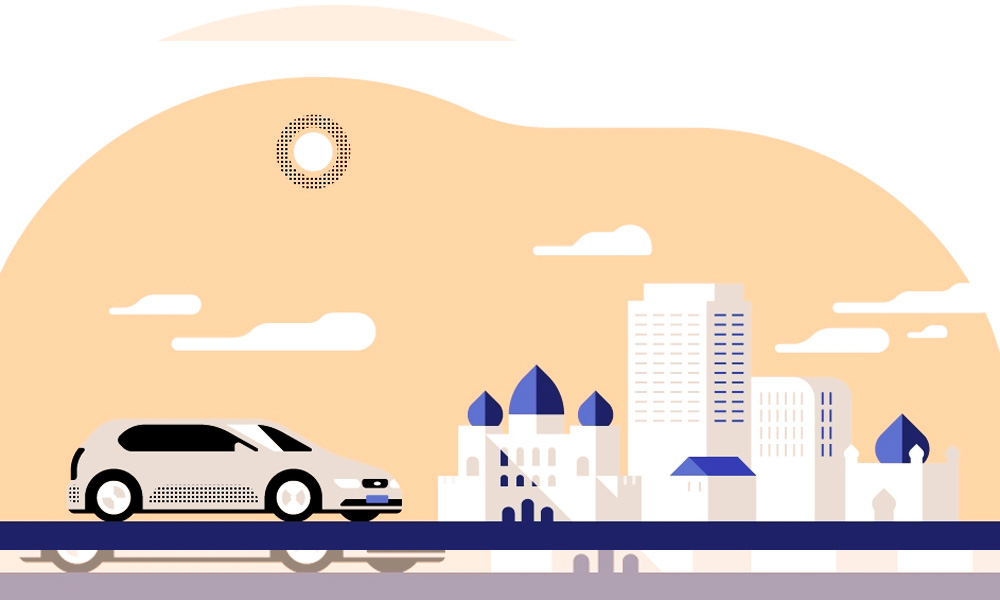 The largest taxi company, Uber, has officially launched its services in Karachi, Pakistan. Uber is giving Karachiites options for both cash and electronic payment. Lahore became the first Pakistani city Uber started its services, working its way to Karachi now.
To celebrate, the company is offering FREE rides this weekend (From 12pm Thursday, August 25th until 11:59pm Sunday, August 28th ). To avail, open the app, use the promo code 'KarachiFREE' to enjoy 5 free rides up to Rs. 300 each.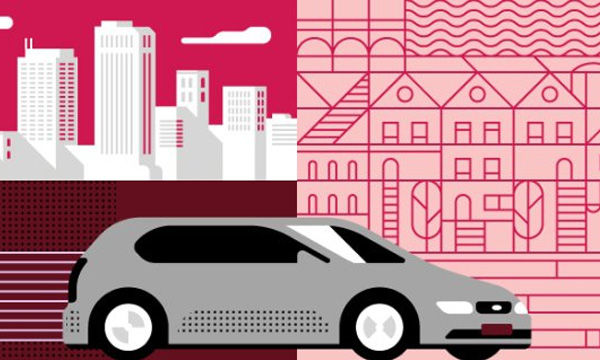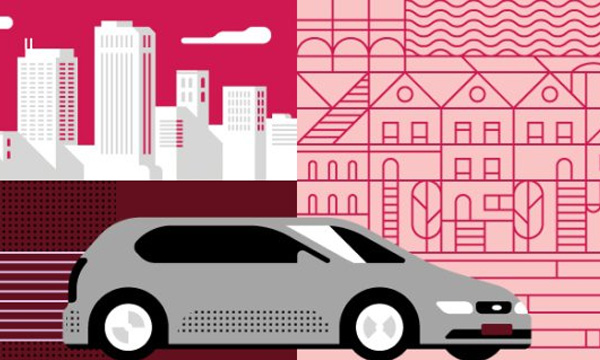 The base charge of hiring a ride is Rs.100 while per km charges are Rs. 9.38, whereas rival service provider, Careem, charges Rs.160 base ride and Rs. 17 per km.
Uber also stated its sample fares for Karachi with a ride from PAF Museum to BBQ tonight to cost around Rs. 300 while one from Aga Khan hospital to Jinnah International Airport to cost Rs. 220.
Here is some information on what to expect from Uber- the most affordable cab-service ride.
Convenience: Once the location has been selected on the Uber App, a driver will pick you up within minutes
Choice: Payment can be made through cash as well as credit and debit card.
Safety: Specific details about the ride such as the contact information of the driver, car license plate and exact location of the driver are also immediately shared with the customer.
Standard Uber Pricing
Base Fare: 100 PKR
Minimum Fare: 150 PKR
Cancellation: 150 PKR
Per KM: 9.38 PKR
Per minute: 2 PKR
If you plan to go from location A to location B with a distance of 10 kilometers, here is how you are going to be charged:
Basic Fare: Rs. 100
Per KM charges: Rs. 9.38 x 10 = Rs.93.8
Per Minute Charge (supposing that ride took you 30 minutes): Rs.2 x 30 = 60
Total Estimated Charge: Rs. 100 + Rs. 93.8 + Rs. 60 = Rs. 253.80
Sample Fares:
| | |
| --- | --- |
| Popular Route | Average Fare |
| Atrium to Burnes Road | Rs.150 |
| IBA City Campus to National Stadium | Rs.180 |
| Hyderi Market to Bahadurabad | Rs.200 |
| Agha Khan Hospital to Jinnah Intl. Airport | Rs.220 |
How to Use Uber?
Download the free app from the Apple Store or Google Play
Sign up
Set the location and select to pay by cash or card and ride
If one pays with cash, please pay the driver an exact amount. If you enter the credit card data, the card will be charged on file and a confirmation email will be sent.
The first person who officially tried the UberGo service in Lahore was Mehreen Syed, the actress, and supermodel. Watch the video below:
Uber has had a very warm welcome so far by roping in Mehreen Syed as 'Rider Zero'.
The veteran cricketer Shoaib Akhtar also took a test ride of Uber around the city.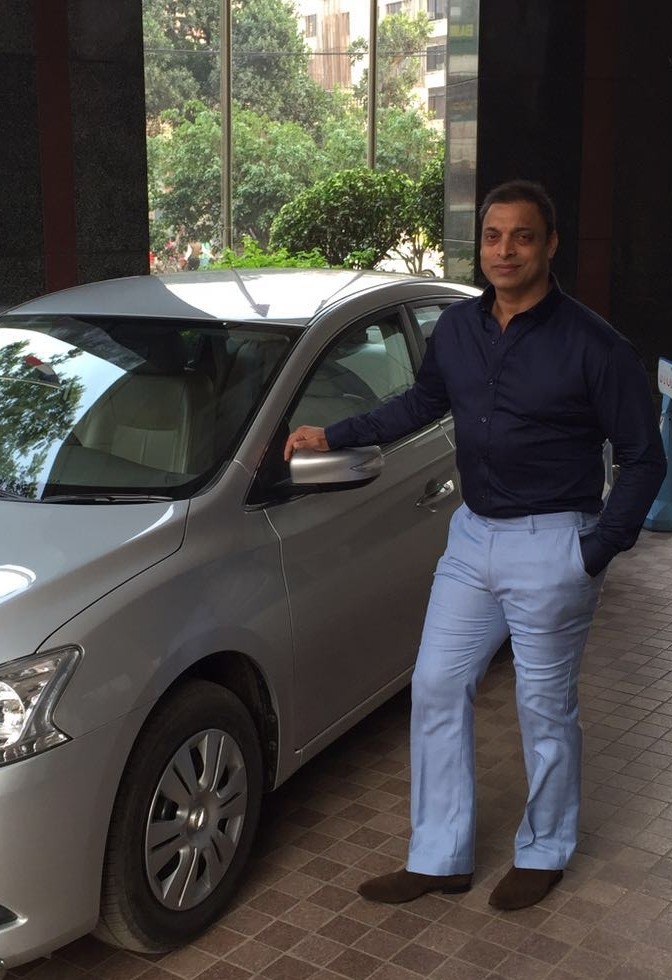 ---
Uber- the highly demanded taxi service has become a common name across the globe; the service has finally launched in Pakistan within a few days' time.
On the basis of early information, Uber will begin operation from Lahore and will soon be expanding to other cities.
Uber will also face competition from the likes of Careem and A-Taxi both of which have been expanding aggressively to the market share.
It offers a smartphone app to its consumers through which they can easily access and request pickup and drop service similar to taxi services.
Customers can also calculate the time a car might take to reach after the request has been placed. Uber is expected to be more expensive than the Rickshaws in the country; however, the service will be slightly cheaper as compared to other taxi services.
Even though we do not have any confirmed prices as yet, Uber is still undergoing the decision of determining the KM rate; it is anticipated that Uber will be charging Rs. 15 to Rs. 20 per KM. The setup charges will range between Rs. 100 to Rs. 150.
Fixed initial charges will be offering 2-3 KM for free; roughly Rs. 15 will be charged per KM. According to the sources, Uber will be operating on a cash basis for people who do not have credit or debit cards.
However, people with debit and credit cards can connect their accounts receiving auto deductions after the ride.
Drivers of Uber in Pakistan will undergo rigorous verification tests before being taken up onboard. In-house professional and behavioral training will also be provided to the drivers.  Once approved, drivers will then be able to serve the Uber customers.
---
June 2015– Shaden Abdellatif, Communications Manager Uber Middle East, and Africa Operations confirmed in an email to Value Walk that the rumors about Uber launching in Pakistan are true and they are currently recruiting a team in Lahore.
The job listing page on the official site of Uber currently displays vacancies for General Manager, Marketing Manager, and Operations and Logistics Manager.
Uber is currently the world's most valuable private company with India receiving a $1 billion investment recently. The service availability has expanded to 58 countries and 300 cities in a short span of 5 years only.
With the intensely growing 3G/4G subscriptions and smartphone users in Pakistan, it was only a matter of time that the on-demand ride service debuted in the country too. For now, it seems like the service will be available in Lahore only.
Whether people will be invited to join Uber with their own cars or if the company will maintain its own fleet in Pakistan with in-house drivers is yet to be seen.
Pakistani Cricketer Arshad Khan Turns Uber Taxi Driver in Australia
Stay tuned to Brandsynario for more updates.