Turkey has been burning in flames for the past two days. As 13 different cities grapple with massive fires leaving many injured and countless animals dead, Turkey has crumbled. People from all around the world are beyond saddened at this news and watch hopelessly, unable to do anything.
Fires in Turkey
According to a Twitter user, 47 fires have started in 7 different cities. This has been going on for more than 2 days now which has left many injured. Animal habitats, when being burnt, will obviously harm animals too. The count of animals, affected so far, is not concluded however, it is expected to be really high. Fields are ablaze.
Turkey is on fire. There is fire in almost every corner of aegean and Mediterranean regions .
This country needs help, be a voice .
Please spread #prayforturkey #TürkiyeYanıyor pic.twitter.com/orBdQZdxyg

— Iqra azhar🇵🇸 (@IqraAzharulhaq) July 30, 2021
Turkey has been burning for about 2 days. Many fires broke out in many cities and still continue. Houses, fields, forests are burning. Animals are dying. Lost a lot of lives. Please don't stay silent. It's Friday kindly do remember them in your prayers. #PrayForTurkey pic.twitter.com/S0WJbyZpgP

— صالحہ (@saliha_313) July 30, 2021
this is so devastating #TürkiyeYanıyor #PrayForTurkey

— ً (@jndoIIs) July 29, 2021
Prayers for Turkey

This is scene from fire eruption in Marmaris, Southern Turkey. Marmaris #PrayForTurkey#TuerkiyeYanıyor#TürkiyeYanıyor pic.twitter.com/NNhWhio9B8

— Farzana Shah (@Jana_Shah) July 30, 2021

However, authorities in Turkey have noted that 60 fires have started in the last 3 days. Three people have died following said wildfires in southern Turkey and recently an 82-year-old man also lost his life to them. Officials in Turkey are investigating the causes of almost 60 blazes and are going to release a report soon.
Read more: Blind Baba Vanga And Her Mysterious Predictions For 2021
Official Reports
According to Turkish Agriculture and Forestry Minister Bekir Pakdemirli, fires are increasing. On Wednesday and Thursday, a total of 53 forest fires were recorded in the Mediterranean and southern Aegean regions. The southern region of Turkey has spiralled out of control in this regard.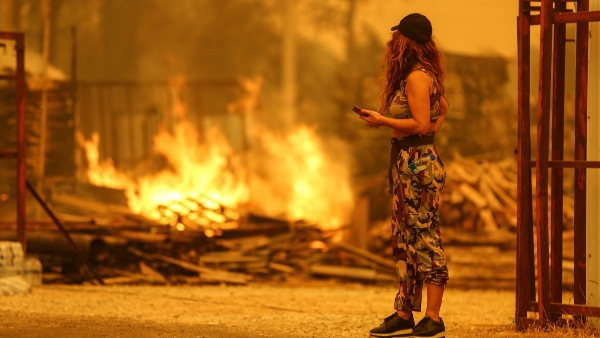 According to officials, most have been brought under control. However, the elderly man's death has shocked everyone. He died in Antalya after flames tore through the district of Akseki, on Turkey's southern coast.
The Measures Being Taken
So far, it is reported that around 20 villages and neighbourhoods were evacuated. 50 people since then, were taken to hospital. Another 16 something locations in Turkey are showing fires. These also include holiday destinations such as Guvercinlik and the Icmeler region.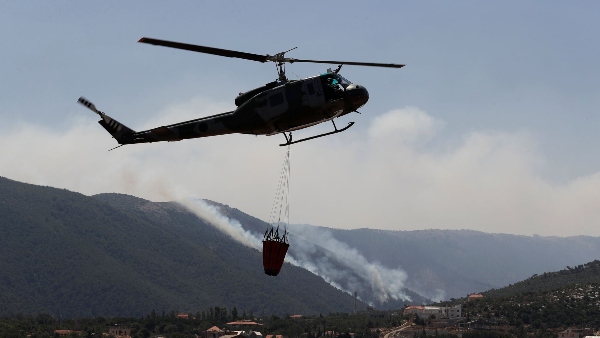 Is This Normal?
One question being raised is "is this due to global warming?" The answer to this can potentially be a yes. This season is called the 'fire' season in Turkey as temperatures are at their highest. However, fires erupting one after the other at this scale are unusual and unexpected. It has never gone out of hand at this rate. It has been said that the damage was unprecedented this time, with flames devastating entire villages.
Read more: 7 Netflix Movies To Watch Based On Natural Disasters
Since they began, more than 60 forest fires were reported in the past two days. 43 among them have been brought under control with cooling efforts underway. In total, some 4,000 firefighters, three planes, 38 helicopters, hundreds of fire trucks are currently battling the flames.
Stay tuned to Brandsynario for the latest news and updates.