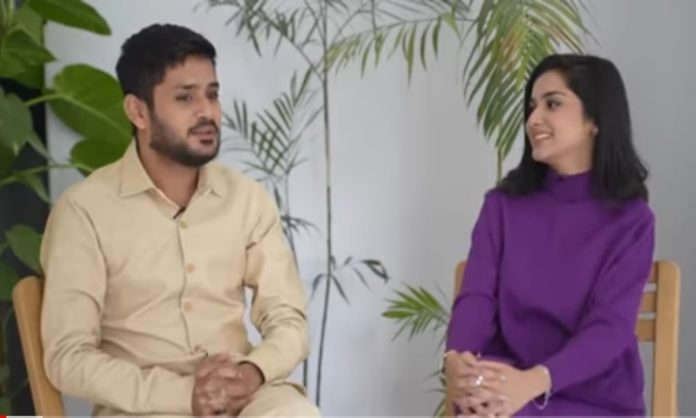 Syeda Tuba Anwar and the second wife of the late Aamir Liaquat recently appeared on a podcast channel. Tuba's marriage with the late tv anchor met with a lot of criticism from the public. However, their turbulent marriage couldn't last long and Tuba filed for Khula soon after Aamir Liaquat announced his third marriage.
Recently, the actress appeared on a YouTube podcast where she talked about her struggles as she got married and received criticism at a young age. While talking about her marriage and how the news came out to the public Tuba shares,
"When all of this started I had no sense of what and why it is happening." Said, Tuba. "I couldn't understand why people were so hurtful about the things they had to say because, at the end of the day, we are all humans. At one point I was getting rape and death threats and it became so much all of a sudden. Be it men or women everyone was saying everything they could say and I had to face so much abuse both offline and online. Even offline people were saying so many things to my face which is unexplainable." She added.
Watch Tuba Anwer's detailed podcast below:
While talking about being labeled as a 'Gold Digger' she said,
"I have a personality and opinions of my own. I'm not defined by the people who I was associated with in the past. I can take my own decisions and these labels don't define me. I know the truth and everything that I have today I have worked hard for it."
Read More: Drama Serial 'Mere Ban Jao' Talks About The Bitter Reality Of…
Tuba Anwer Talks About Her Life Experience
While talking about her experience on the whole Tuba shared how everything became so hard and overwhelming for her since she was very young back then. She says,
"It was very overwhelming for me. I was getting into a relationship but I didn't think about it from the public's point of view. I was very young and naive and I certainly didn't have enough exposure and experience. Then the public reacts in a certain way and I think I wasn't ready for that. My marriage wasn't a secret but I didn't announce it either and it was leaked. We weren't ready for the public's reaction to our wedding. It was hard for us to not have control of our lives and someone else took their time to announce it on our behalf. It was unfair and there were so many things so things got overwhelming for us.
She also mentioned having no regrets in her life and that she has given her hundred percent to everything. Hence, I'm satisfied since it's only Allah who knows what's inside my heart.
Read More: Faysal Quraishi Throws Shade At Pakistani Dramas
Stay tuned to Brandsynario for the latest news and updates.