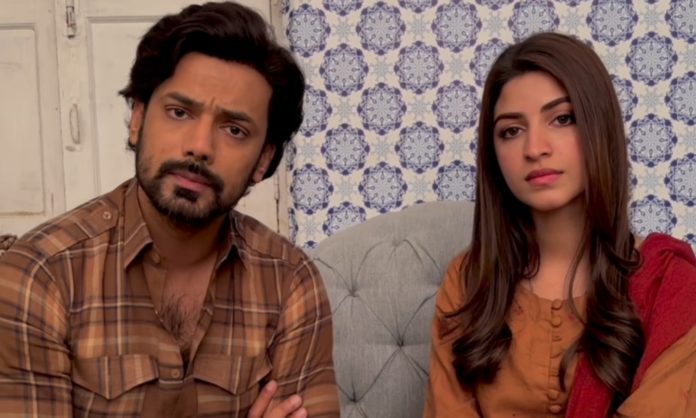 HUM is back with another hit in the making. The drama serial 'Mere Ban Jao' is talking about the dark side of social media. A much-needed conversation given the times when the concept of privacy is getting vague by the time.
Hum New Drama Serial
The new drama serial by Hum featuring Zahid Ahmed and Kinza Hashmi is about a story of betrayal and trust. In a society where our lives are predominately influenced by social media, many instances have taken place over time where the trust was broken over confidential information which was leaked on social media by one or the other party. The breach of privacy and uploading private content on social media has been a major driving factor behind black mailings. As well as the character assassination of many girls over the years.
While talking about the story of their upcoming drama serial, the actors sat down to discuss the root cause and how problematic it can be whether be a boy or a girl. Something as horrendous can have a lifelong impact on the life of anyone and all they are left behind is guilt and justification for their actions.
First Look At The Trailer 
Here's a first look at the upcoming new serial.
Read More: Ayesha Mano To Take Legal Action After New Dance Video Goes
The drama serial which is airing today is based on true events. Written By Sameera Fazal & Directed By Ahmad Kamran, Mere Ban Jao follows the story of two childhood best friends who have instilled some clear boundaries between them. However, a third person in the mix stirs everything up when the girl decides to share her private pictures with the guy who then ends up blackmailing her into marriage.
This story depicts the true events and showcases the dark side of social media and society where once boundaries have been crossed all hell is let loose and lives can be destroyed.
Catch the drama serial 'Mere Ban Jao' on Hum Channel starting January 11th, 2023.
Read More: Syra & Shahroz Reveal How They're Still On Good Terms After Divorce
Stay tuned to Brandsynario for the latest news and updates.