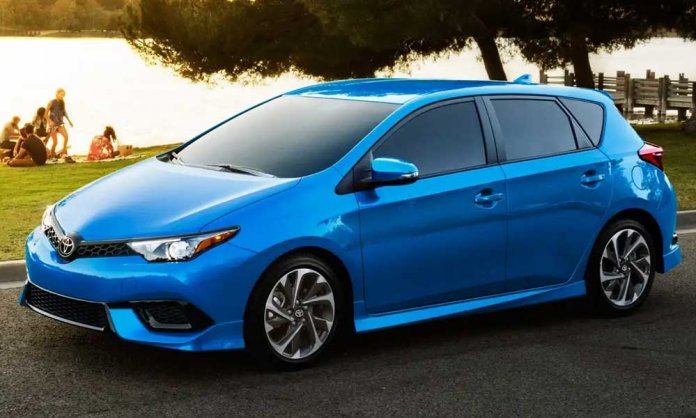 Toyota has issued a massive recall for their Toyota Corolla 2018. Apparently, a total of 2,640 units of the hatchback have been brought back to the company.
The reason for this recall was the 2.0-L petrol engine which had raised a few concerns, there's a possibility that the CVT equipped models might have faulty transmissions.
However, the brand has assured the drivers that those who own the Hybrid variant will not be affected.
According to Toyota's official press release:
This recall is due to a problem with the torque converter in the Continuously Variable Transmission (CVT) assembly. There is a possibility that due to a manufacturing error, the blades of the pump impeller in the torque converter may detach, causing damage to the torque converter and potential loss of motive power.
These units were produced somewhere in between August-October 2018. Furthermore, the company claims that 1,100 if the recalled Corolla units have returned to the company for investigation.
This is not the first time Toyota Australia has been in the limelight for the wrong reason. Previously, the Hilux was also in trouble as an investigation was called for problems associated with its diesel particulate filter.
Bannister Law, Australia's leading consumer and shareholder class action lawyers are looking at action against the Toyota Hilux, as well as Prado and Fortuner models.
Toyota has written to customers offering to clean the filters and replace any that may be damaged. It is also retrofitting a switch to perform a manual burn off in the filter. In a statement, Toyota says:
"We are aware that some HiLux, Fortuner and Prado vehicles sold between June 2015 and June 2018 have the potential to develop a Diesel Particulate Filter (DPF) issue."
However, Bannister Law argues that the problem has been known for a number of years, causing customers "unnecessary inconvenience and expense".
What is your take on this?
Stay tuned to Brandsynario for more news and updates.
Maruti Corolla Altis 2019: Suzuki & Toyota are Collaborating Again!