Provincial Environment Protection Minister Mr. Muhammed Rizwan inaugurated Pakistan's first electric vehicle charging station at a shopping mall in Lahore. The inauguration ceremony took place on Monday. Present in attendance included Mr. Mehmet Celepoglu (CEO Total PARCO Pakistan), and Mr. Khurram Raza Bakhtayari (CEO Packages Mall).
This new electric vehicle charging station provides an environmentally friendly solution and convenience to electric vehicle owners in the form of a new technology called 'Rapid Charge'. The state-of-the-art 'Rapid Charge' station deployed at Packages Mall is top-of-the-line, delivering a blisteringly fast charging time of 20 to 45 mins.
The Inauguration Ceremony 
While addressing the provincial ceremony minister emphasized the importance of reducing pollution for the upcoming generations. "There is a dire need for the adoption of electrical vehicle policy for better air quality, reduce noise pollution, enhance energy security, low carbon power generation and reduce greenhouse gas emissions. He appreciated the efforts of the management of Total Parco in launching the first EV station in Lahore."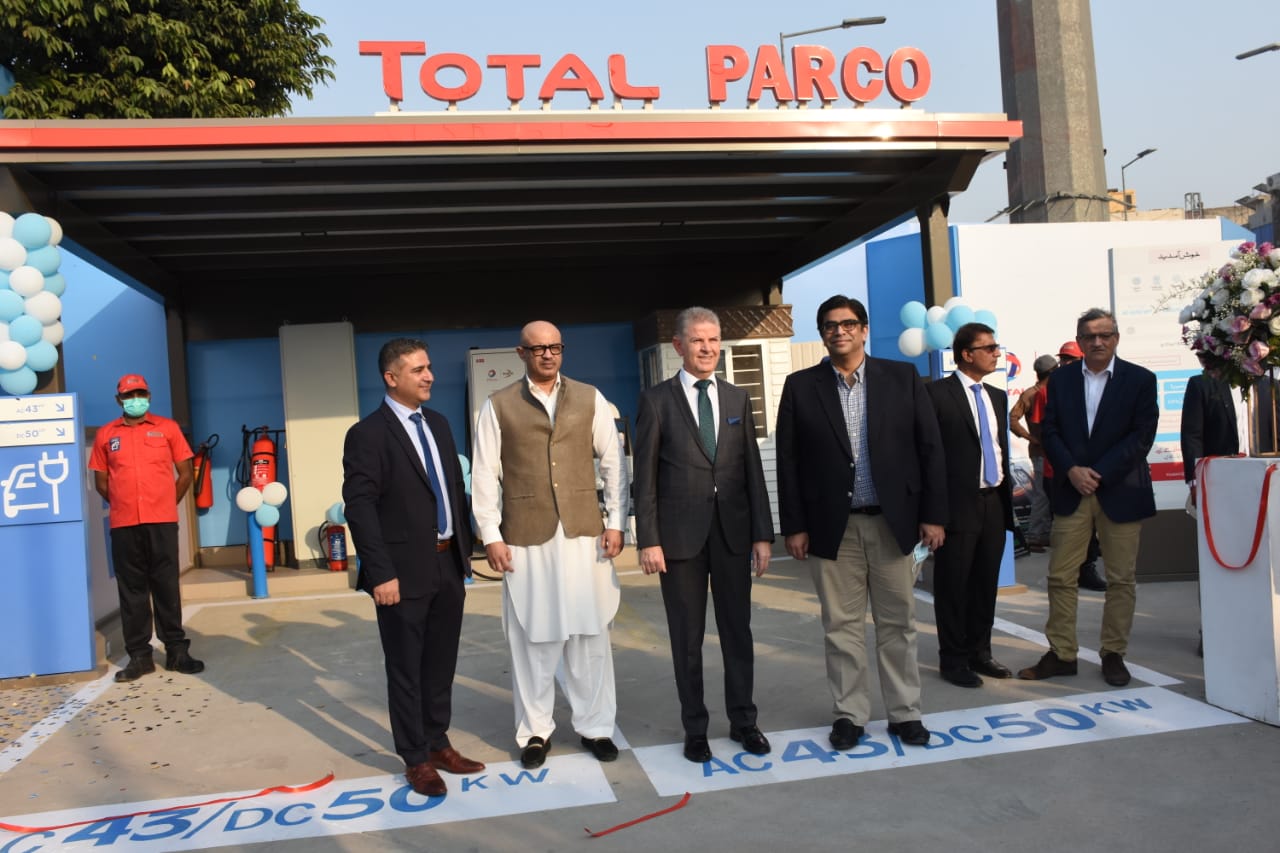 He further stresses the importance of taking preventive measures for the global warming crisis, adding that; "Every segment of the society has to perform its proactive role to tackle this issue."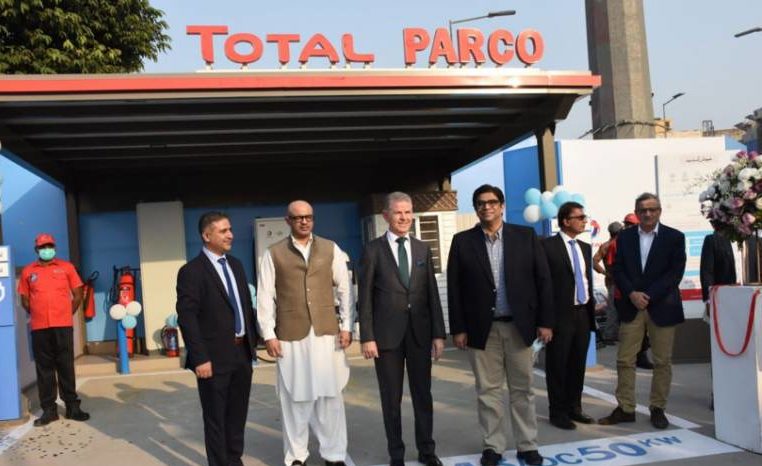 "Packages Mall congratulates Total PARCO for evolving with the changing dynamics of the automobile sector and revolutionizing the industry by launching the EV charger facility within the premises of our mall. We look forward to its success." says Khurram Raza Bakhtayari, CEO of Packages Mall.
Read More: Apple Working On Car Crash Detection Feature For iPhone & Watch.
Chief Executive Officer (CEO) of TPPL, Mehmet Celepoglu, states, "Total PARCO will continue to play its role as a responsible energy company. We will be consistently offering value products and services to our customers. We are committed to stay aligned with the policies of the Government of Pakistan towards clean energy as well as long-term environmental sustainability."
Read More: 7 Worst Mistakes Almost Every Car Driver Makes
Electric Vehicle's Future In Pakistan
Meanwhile, Pakistan's government is very vocal about getting the country's transportation system hooked on electricity. Pakistan's electronic vehicle market has many milestones to achieve before becoming feasible for the majority of people. Pakistan, as of now, only has a few charging stations across the country. These are located in Lahore, Karachi, and Islamabad. However, the government has incentivized Shell and PSO to develop the structure across the country.
Stay tuned to Brandsynario for the latest news and updates.