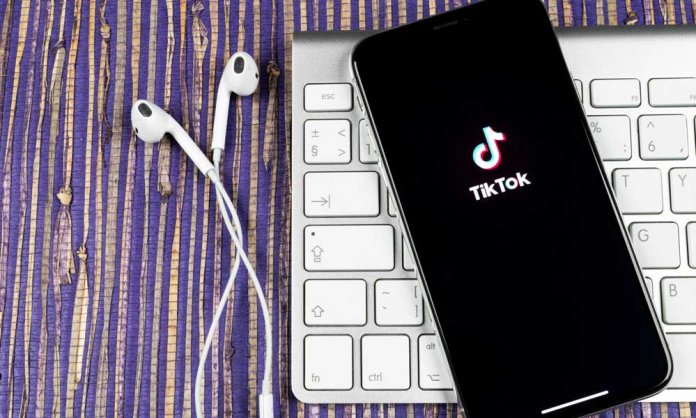 One of the current most successful apps amongst the younger generation is called TikTok.
As most of us know, it acts as a social network where users share videos covering a wide range of categories, from lip syncing to comedic skits to viral challenges.
TikTok now has over 1 billion all-time downloads, and its popularity and influence has been unstoppable so far.
In 2019, the internet has given us so many viral challenges that it has become hard to accept all, However, some have managed to gain more popularity than others, with also a number of celebs participating.
LSA 2019: Yasir Hussain Proposes to Iqra Aziz, Netizens Can't Stop Swooning Over It
Here is a list of 5 TikTok challenges that have recently gained popularity and caught our attention:
1. Cycle Oh Cycle Challenge
Following the Bottle Cap Challenge, another crazy new trend has picked up on TikTok it seems. The Cycle Oh Cycle Challenge features people doing the hook step while pretending to ride a bicycle, while the song Cycle oh Cycle plays in the background.
Numerous users produced funny videos and shared them using the hashtag #cycleohcycle that has taken the app by storm.
2. Triangle Dance Challenge
The challenge requires some great footwork and coordination! You'll need three people to stand in a triangle with your hands locked on each other's shoulders and then begin taking it in turns to jump into the middle.
A TikTok user named Matthew Jones posted a video performing the dance to "Milkshake" by Kelis.
Soooo my family did the #Triangledancechallenge pic.twitter.com/WFhRidpUEo

— YerGirlSa (@YerGirlSa) March 18, 2019
3. Git Up Challenge
Inspired by Blanco Brown's song The Get Up, the dance challenge has gone viral on social media, with millions of users posting their best moves online.
It got so popular that in Austin, USA, even the local police couldn't resist giving it a shot.
Hope everyone had a great Monday! #MondayMotivation #TwoStep pic.twitter.com/F1tPxrqWOa

— Austin Police Dept (@Austin_Police) July 2, 2019
4. Horn Challenge
The Horn challenge requires pressing the faces of family and friends, furry fellows as well. You grab onto the face, the same way you do to a horn which is followed by the familiar sound of the blow-up horn of a cycle-rickshaw. Everyone seems to be taking part in this fun challenge for some giggles.
'Ik Pal' from Parey Hut Love is the Perfect Upbeat Wedding Song this Season!
5. Bottle Cap Challenge
We know this is not a TikTok challenge, but the latest challenge to take over social media is the Bottle Cap Challenge and only the fittest can strive for!
The act requires the highest level of martial arts finesse and great ability to kick with precision. The challenge was started by Taekwondo champion Fabri Devletchin which then got picked up in the world of MMA (Mixed Martial Arts).
The deal is to kick a twist cap off the top of a bottle without spilling or knocking the bottle. The video then needs to be edited in slow-motion for everyone to really see.
Our very own Mehwish Hayat also took the challenge and guess what? She aced it!
Have you tried any of these challenges yet?