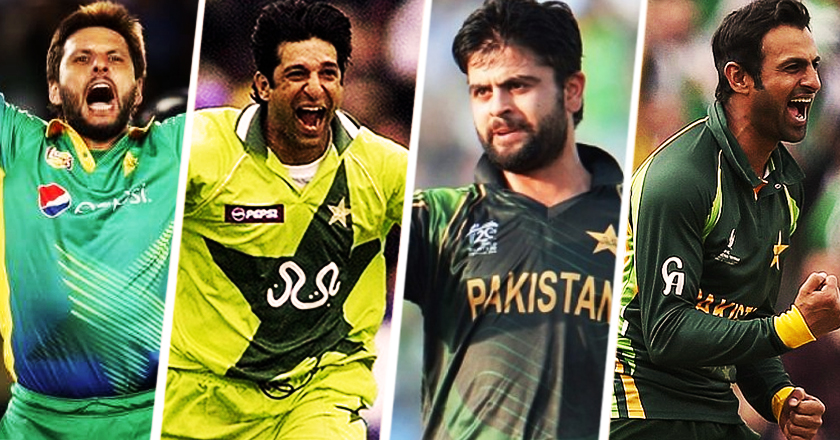 In this fast-paced world where social media is all the rage, it's not surprising to see how active famous celebrities are on these social platforms! Social media sets all the trends and in order to stay connected with their fans, celebs, including cricketers have to be vigorously active on Twitter, Facebook, and Instagram.
Twitter is the promotional hub for celebs these days but Facebook is the biggest global social network forum with more than 1.71 billion monthly global active users.
Be it sharing their triumphs and achievements on Facebook, or just posting selfies with fellow cricketers, Pakistani cricketers' presence on social media has become stronger than ever!
Top Pakistani Cricketers on Social Media: What Are They Up To!
As per the statistics available on Social Bakers.com, we have come up with a list of 10 most popular Pakistani cricketers on Social media (Facebook & Twitter) this year (Cricketers have been ranked based on their Facebook following).
Topping the list is the veteran cricketer Shahid Afridi with 5, 873,930 fans on Facebook and 672 followers on Twitter– It's no surprise that the most loveable Pakistani cricketer's social media game is this strong!
Following his lead is Pakistani bowler Saeed Ajmal who is famous for his doosra effect. Having 4, 728, 349 fans on Facebook and 553k followers on Twitter, the bowler sure has reaped massive social media popularity.
Next in line is the legendary all-rounder Wasim Akram- even though Wasim has 1, 601,249 fans on Facebook, the cricketer has a record Twitter following of 2.44M!
Ahmed Shehzad's twitter following is pretty strong too! With 706k twitter followers, the selfie lover has surpassed Shahid Afridi and Saeed Ajmal. He has 80.3k followers on Instagram too!
Which one of the top 10 most followed Pakistani cricketers is your favourite? Let us know in the comments section below.
Stay tuned to Brandsynario for more updates.
Infographic designed by: Muhammad Hamza Khan