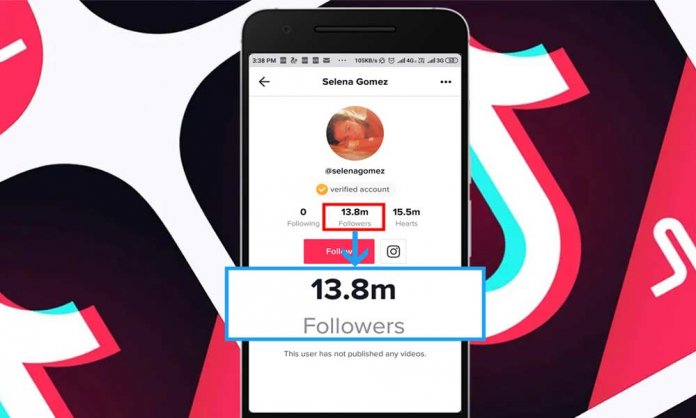 Sometimes social media can be a blessing and has often lead the user to instant fame and fortune. Many people have become famous due to their presence and activities on various video-sharing social apps such as YouTube, Snapchat, and TikTok.
Are you struggling to build your profile and gain attention from worldwide fans? Fret not, as there are many ways you can win likes and followers on the social media app.
Pakistani Comedian to Star with Angelina Jolie in Upcoming Marvel Superhero Movie!
Here are a few simple ways through which you can increase your viewership and gain stardom on TikTok:
Recognize your viewers:
Not everyone will understand your humor or like what you post. So, it's essential to identify the audience that will relate to your content. Recognize what you're good at and what draws attention.
Once you identify your viewers, it will be easier for you to cater to their needs, and having an individual style will help you stand out from the rest.
Focus on content
Content is king! You cannot expect to produce below-average content and demand a quality following. Invest in equipment and produce quality content in terms of matter and visualization.
Everything requires hard work and dedication.
Be a leader, not a follower.
Try to be original with the content you produce since no one gains attention by blending into the crowd.
Post regularly
Out of sight, out of mind! Timing and consistency are critical if you want to become a social media influencer. If you post once in months, how will you keep yourself engaged with your audience?
Post regularly, but make sure you don't just post anything for the sake of it. Posting daily and staying connected will help you increase your followers.
Never ignore your followers.
If you ignore your followers, they might begin to ignore you too. Engage with them and cater to their suggestions and requests.
Positive word of mouth is a blessing.
Reach out as a collaborator
Discover friends and others who are offering content like yourself and in your category and invite them for collaborations. You can mutually decide to mention each other on your platforms or shoot videos together for your viewers.
Use Hashtags
Trending hashtags help you get discovered on social media. You can also create your hashtag and convince your TikTok followers to help build it.
Cross share on other social media platforms
Promote yourself whenever you can. Interlink your social platforms such as Facebook, Instagram, and YouTube with your TikTok profile, and regularly cross share.
Make sure your profile is complete.
Your profile is your identity, and you need to make sure it's attractive enough for others to notice.
Do not be boring and put the relevant message on your profile, and make sure your profile tells why you are there at first glance.
Follow these easy steps and gain TikTok stardom.
Stay tuned to Brandsynario for more news and updates.